Album Review
Four new reasons to Rock Billy Boogie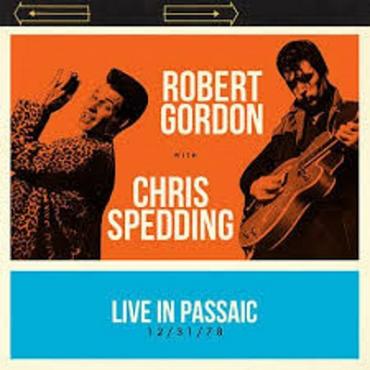 Gloriously, scandalously electric rock and roll was never the 'passing craze' 1950s detractors assailed it as being. Of racially and experientially blended character, the defiantly upstart style was much more powerful than the milquetoastian polite society strictures it forever rattled into rubble.

In its fecund youth, rock and roll spoke to and for entire swaths of under-celebrated America: the poor, blue collar workers, blacks, teenagers. Anyone who dwelt 'outside,' and intuited that the mannerly crooners blaring from 'Your Hit Parade' broadcasts weren't 'of' them, and didn't care to be. Those powdered songbirds would probably shrink from the egalitarian prospect.

During the 1970s, punk savages essentially followed in kind. Springing up from the urban grassroots, they noisily renounced the overblown and painstakingly placid 'rock product' that relentlessly streamed from corporate radio of the day. 

Throwing off status quo bondage, they sifted through influences, admixing them with their own, newly coined rage. The fresh creature produced turned out to reflect the same insoucient, rudely rebellious spirit previously voiced by Elvis, Jagger, et al.
Robert Gordon and Chris Spedding - At My Father's Place 3/6/79 (Cleopatra)
Lone Star Cafe 9/16/88 Early Show (Rock-A-Billy Records)
Lone Star Cafe 9/16/88 Late Show (Rock-A-Billy Records)

Like the sounds he so loved -- embracing, as they did, once-taboo modes like jumping rhythm and blues, and swinging hillbilly country -- Robert endured through flashy, annoying trends that had nothing to do with the bop that mattered to him. His music drew heavily from predecessors' patterns, but added serrated edges, interpreting them as forcibly high-spirited in contemporary context.

Possessed of a deep baritone, he commanded both audience appreciation and, doubtless, peers' envy. A technically sublime vocalist, Robert easily located notes beyond others, sustaining them with rousing potency. His powerhouse pronouncements swelled with confident authority. (As they still do: Robert's 2014 Lanark records release, I'm Coming Home, found him in as stentorian and agile voice as ever.)

He was and remains our era's top-most rockabilly icon, of such impressive capacity as to merit pantheon rank. 

Storied English guitar phenomenon Chris Spedding laced Robert's already outstanding offering with stylistically multifarious, sensitively nuanced six-string articulation. In his hands, songs could storm, fly, or cruise with settled serenity.

Chris cleverly intercut rockabilly, blues, and country enunciations with telescopically sliding jazz chording and flabbergasting treble stings. One notes the unerring heed of a genuine artist evident in every purposeful stroke.

Theirs was a remarkable, decades-long partnership that would take them to numerous recording studios and world stages. These significant discs capture the magic they created in their earliest years together. Longtime setlist mainstays are featured in their halcyon iterations. So too, rewardingly, are several less-encountered efforts. 

Live In Passaic Robert and Chris would issue their first RCA vinyl, Rockbilly Boogie the year following this 1978 gig. Several songs that would turn up in those grooves were here performed. And the rightness of their then-young partnership was already evident. They tore into material with headlong vigor and obvious affection.

Recommended "Rockabilly Boogie," "All By Myself," "Flying Saucer Rock 'n' Roll," "Wheel of Fortune," "Blue Christmas," "I Just Found Out"
At My Father's Place The band is tight, aggressive. The crowd is voluble and beside themselves with excitement. Which apparently spurred the players to remarkable abandon. At shows like this, the distinction between band and fans fades and a communal party rises. 
Recommended "Blue Moon of Kentucky," "Love My Baby," "Black Slacks," "Gunfight" (Spedding) "Twenty Flight Rock," "Hey Miss Betty" (Spedding), "I Got a Woman"
Lone Star, Early Show and Lone Star, Late Show both illustrate how comfortable Robert and Chris were in the more intimate club setting. The performances are somewhat looser, less spotlight-precise, and more relaxed. The firepower of their playing and material, though, is manifest. 
Early Show Recommended "Red Hot," "Mystery Train," "In the Middle of the Night," "Breaking Out Tonight," "This Thing Called Love"
Late Show Recommended "The Way I Walk," "Lonesome Train," "Walk On By," "It's Only Make Believe," "Fire," "Don't Act Like You're In Love"
"We were never a 50s act," Robert later told an interviewer. "We were always a contemporary band. It was never designed to be a retro act. We just played off that rockabilly sound."
And in the process, we hear, created something of indispensable, provocative disposition.