Album Review
Frontier Ruckus - Sitcom Afterlife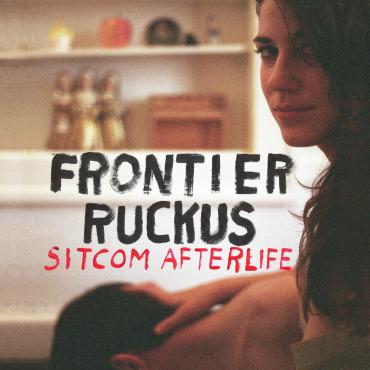 With their fourth full-length album, Sitcom Afterlife, Midwestern indie folk and pop band Frontier Ruckus are quite a number of miles down the road from their 2008 debut The Orion Songbook. It is a stretch of road that winds on and on through the America of yesterday and today, through warm days of grainy sunlight and nights which would be impossibly dark if not for the glow of the moon. As it continues, you pass small towns and big cities and even some wild country, all full of interesting people and memorable places.
It is important to understand that each road has its very own story. Singer-songwriter and multi-instrumentalist Matthew Milia tells these stories and his own with powerful vocals which tremble under the weight of expression, moving through a number of experiences and observations, at times involved and profound. At other times his stories are brilliantly effective in their simplicity. Overall, they are a series of moments, captured in strips like photograph negatives unrolled across the bedroom floor.
The music that acts as a vehicle for these stories is a nice balance of organic indie folk and infectious pop, among other things, complete with acoustic guitar, electric guitar, bass, drums, pedal steel, piano, harmonica, banjo, singing saw, horns, keyboards, synth, melodica, etc. And, while Frontier Ruckus' sound doesn't reinvent this type of music, it is definitely original enough, existing somewhere between the typewriter and the laptop, the iPod and the record player, the acoustic and the electric, the woods and the houses at their border. Two worlds collide there; and somehow they are better off for it.
Frontier Ruckus have a Decemberists-meets-the-unplugged-side-of-Neutral-Milk-Hotel-meets-Matt-Pond-PA sort of sound, with vocals that are somewhat comparable to the likes of Conor Oberst (Bright Eyes), David Dondero, and Trevor Hedges (Sundressed). I find that such comparisons rarely do a band's sound justice, and that is certainly the case here. For a better idea of Frontier Ruckus' sound, check out the video attached to this review of "Sad Modernity," one of the standout tracks on Sitcom Afterlife.
Speaking of standout tracks, there are decidedly more of those on this record. But if I were to choose my favorites out of these ten songs, they would be "Crabapples in the Century's Storm," "Down in the Morning We Thought We'd Never Lose," "Little Henrietta," and "A&W Orange and Brown."
Sitcom Afterlife by Frontier Ruckus is available now on CD, LP and digital download from Quite Scientific Records' webstore.