Album Review
A Full-Length Heartbreaker from LP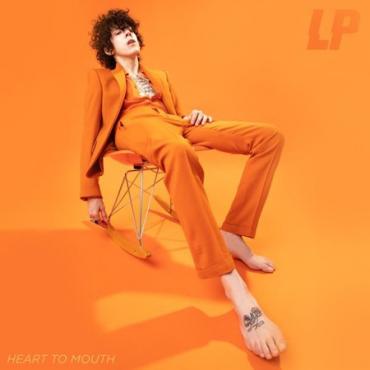 She looks like a friendlier version of Lou Reed. But the only thing punky about Laura Pergolizzi is the sneer/snarl she displays on the back cover of her latest, Heart to Mouth, a one-sided curl-up that rivals Elvis' lip-liftin' efforts. Otherwise, LP, as she prefers to be known, is a genre-straddling powerhouse with wisps of Chrissie Hynde, Katy Perry, Stevie Nicks, Mariah Carey, and Tim Buckley in her lungs battling for air time.
Pergolizzi's singing career debuted in 2001 with Heart Shaped Scar, followed up in 2004 with the Linda Perry-assisted Suburban Sprawl and Alcohol. A live performance at SXSW in 2006 got a bunch of labels excited, and she ended up signing with L.A. Reid's Def Jam records, but leaving after a year. As magnificent as her voice was, Pergolizzi got more attention for her writing. A track she had co-written while at Def Jam, "Love Will Keep You Up All Night," was picked up by by the Backstreet Boys for their 2007 Unbreakable album.
In 2009, she co-wrote Rihanna's "Cheers (Drink To That)" and Christina Aguilera's "Beautiful People," as well as a slew of songs for reality TV star Heidi Montag, and was a co-writer for Cher's 2013 single "Red," from her Closer to the Truth album. LP finally broke through with 2012's Into The Wild: Live at East West Studios, her glass ceiling-shattering vocals bulldozing aside a bundle of Auto-Tuned wanna-be contenders.
On her latest, Heart to Mouth, she channels Stevie Nicks on the opener, "Dreamcatcher," a lush arrangement that sounds like a full orchestra swirling around her like Nicks' diaphanous veils.
"When I'm Over You" has her ululating in Katy Perry territory on the choruses, untangling her tonsils from the rafters, dropping down several octaves for a few snatches of verse before lassoing the roof beams once again.
The breakout single is "Girls Go Wild," which brings out her Chrissy Hinde persona in tone and temperament: "I've been caged, I've been hounded / I've been hunted and tamed / I'm the outlaw of outside and ready to rage / I'm in search of the heart I can eat to renew me," the singer rages over a heavy-booted percussive stomp. It's chunky pop with bit of a guitar twang drizzled in between LP's exuberant whoops, with a brief demo of why she calls herself a compulsive, chronic whistler at the end.
Although she refers to being finally sober on "Recovery," the subject matter concentrates more on romantic rehab. "I can't stop sleeping in your clothes / You can't stop calling on the phone / The worst is over, nobody died / I'm still tryin' to let you go / Oh baby please leave me alone."
LP opens the faucets all the way on "Hey Nice To Know You," her Hynde-Nicks-Perry personas all in the same shower stall battling one another for domination as the overdubbed LP vocal orchestra in the next room tries to bust through the drywall and get wet as well.
As good as it is, you nevertheless start to feel bludgeoned about halfway through. It's powerful stuff that ought to come with a warning label: Take in small doses for maximum results.