Album Review
Garrie D Woolery's new album is bluesy Southern rock at its finest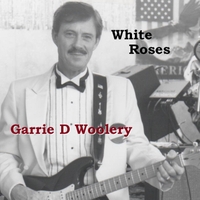 Garrie D Woolery is a singer/songwriter with a very special approach to classic rock with a Southern feel. His new album, White Roses, is a soulful testimony to Woolery's eclectic approach to music and magnetic personality. His style is rock at heart, but it is also laced with blues intensity and a little bit of country and folk, which particularly comes through in the way Woolery knows how to share positive and intriguing stories with his listeners.
White Roses is endowed with dynamic arrangements and stunning production values that really highlight the sense of organic movement and liveliness of the release. Woolery is a terrific bandleader who truly knows how to drive the group forward and really make for powerful twists.
This is well-suited for anyone who loves to rock out, but also to take a step back and enjoy music with a more nuanced feel.
Website:
https://www.facebook.com/Garrie-D-Woolery-Backstage-Pass-284201085023837/