Album Review
Ghost Folk From New England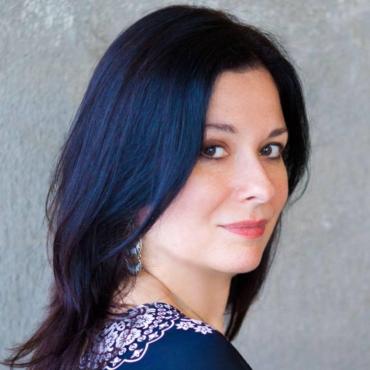 Ghost Folk artist Allysen Callery is out with a new vinyl release that reaffirms her reputation as a leading singer-songwriter. The Song the Songbird Sings is the Bristol, Rhode Island guitarist's first full length album since Mumblin' Sue, her outstanding 2013 record that caught the ear of American and European audiences. The new release highlights her trademark British Isles Folk sound which this time includes layers of sonic color from guitar wiz Bob Kendall.
Songbird is the sixth album from Callery, who sang at the Newport Folk Festival in 2015 with Haunt the House. She just played SXSW for a second time - in 2014, she was recognized by NPR's Bob Boilen as one of 50 "intriguing unknown artists." She's an astute songwriter and a clever guitarist, creating a gentle atmosphere behind angelic vocals.
Her songwriting is heavily influenced by British Isle Folk legend Sandy Denny, but Callery's voice is gentler, often barely rising above a whisper. Listening for the first time elicits feelings of déjà vu. These songs are new, so it's not that you've heard them before; but somehow it feels like maybe you have. Her vocals are warm and calming and her lyrics airy and mystical.  
The opener "It's Not the Ocean" has that soothing effect, like the warm embrace of a mother comforting a child. The lyrics evoke distant sadness, yet they're eerily familiar, and her fingerstyle guitar work is sublime. The song is a grown-up lull-a-bye, in a literal sense, a song about a love lost at sea.
"It's not the ocean/It's the water that will/Drag you under."
Another highlight, "Bluest Bird" is a mysterious love song steeped in the natural world.
"Bluest bird flew once just by my window
Now I know what you were trying to tell me now"
On "Sundown," she totally reworks the Gordon Lightfoot classic. Her unassuming guitar style and delicate phrasing add an air of authenticity to the lyric "creepin round my backstairs." Perhaps this eerie version should be the original – it better matches the intent of the lyrics.
"Shoot Me" starts off as a spoken word whisper. It's a blues and is about as down and dirty as Callery gets on this album.
"I met a man he was a very bad man/Tell him by his old granddaddy hands
And he'll lead you down a long twisty path/Full of old bones and broken glass"
Her dreamy narrative streams along in semi-consciousness, seemingly lost deep in woods. On "The Snow Fox," she sings:
"How then you closed the door/And you turned the lock
You became a witch /Who lived inside a log
Deep inside the forest like a fox"
The album closes with "Aliana," a dirge for a lost soul.
"The endless sky of blue/Washes over you
Smallest of the white flowers/Is a part of you."
On her website, Callery notes "many of (the songs) were recorded first at home, with birdsong through the windows of a cottage filled with books, plants, cats & shadows & light." Indeed - you can almost hear the birds gently chirping.
Though based in the natural world, Callery's lyrics slip into the realm of humanity, a common theme in British Isles Folk. She pays due homage to that tradition on the album. Her reputation will assuredly continue to grow with this release.
Sample Allysen Callery here and check out her catalog on CosiRecords here.
Note: Portions of this review originally published on Folkradio.com.
Ken Abrams is Music Critic for GoLocalProv, Rhode Island's largest internet-only news and entertainment site.