Album Review
Golnar & Mahan's new album is expressive, atmospheric world fusion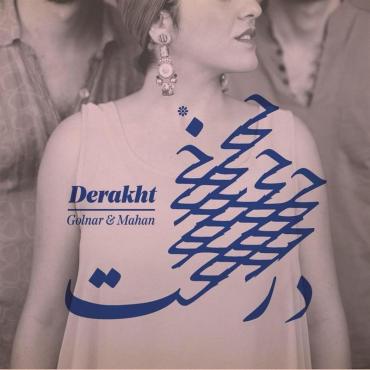 Golnar & Mahan's new album Derakht is an explorative and creative collection of world and jazz-fusion numbers.
The first song "Negaram" features a raw and expressive vocal performance that is reminiscent of artists such as vocalist Clare Torry in Pink Floyd's "The Great Gig In The Sky." What I particularly enjoy about this track is that it has an immersive atmospheric quality that would be at home in an indie film soundtrack.
"Cadiz" is an exotic and sensual tune that really locks into the jazz roots of the record. This song showcases the skill of the audio engineers involved in the recording and production of the record. The guitar sounds are clear and intimate and the vocals are smooth and expressive. The quality sound of "Cadiz" almost makes you feel like you are in the same room as the artists. To finish off the record "Haj Ghorban" features a distinctly somber and sparse energy that brings to mind images of desert landscapes and unfamiliar city backstreets. The best part of this album is just how evocative it is. I would suggest spending some quality time with this album, really soaking in the high quality performances from all the talented artists involved.
Website: