Album Review
The Great Reckoning of Father John Misty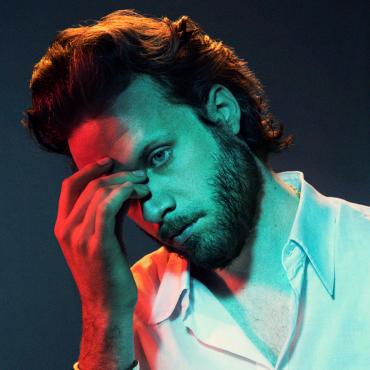 Whether you love him or hate him, there is no denying that the prolific Father John Misty is a masterful songwriter who we're never quite sure if we understand. After some public meltdowns in 2016, and 2017's exhaustive, sprawling record Pure Comedy, Father John Misty fatigue was in the air. It can become tiresome to wonder if we're in on his joke, and easy to write him off as a snob with an out-of-control ego.
But his latest release, God's Favorite Customer, finds him heading down a different path, stripping down some of the walls that stand in the way of gaining a better sense of who he really is and how he wants us to perceive him. It is a vulnerable and intimate set of songs that deal with death, humility, and heartbreak, tinged with that familiar morbid sense of humor.
God's Favorite Customer is something like a reckoning for Josh Tillman, as he comes to terms with the persona he's created and how he can reinvent it. It's Misty 2.0. Sonically, it's closer to the hooky, sweeping sounds of 2015's I Love You, Honeybear, with Tillman's strong, clear wailing and measured, steady harmonies. It isn't nearly as dense or cumbersome as Pure Comedy, but there is still so much to unwrap.
On "Mr. Tillman," he relays a hysterically funny exchange with a hotel concierge who runs through a list of all he's done wrong during his stay. Tillman has perfected his sly, clever wit with this song, painting a wild picture of drunken paranoia, mattresses on balconies, and face tattoos. On "Hangout at the Gallows," he reimagines the grisly scene of Noah's Ark, "treading water as [he bleeds] to death."
Imagery of drowning and death permeate God's Favorite Customer, as we watch him come to terms with his own mortality. "Maybe I'll get a pet/Learn how to take care of someone else/Maybe I'll name him Jeff," Tillman sings on "The Palace," a song of dark contemplation and self-reflection from within the solitary confines of a hotel room. On the album's title track, he warns us to "beware the man who has everything," and on the dreamy "Please Don't Die," he takes an unflattering look in the mirror, calling himself out for his own immature behavior and melodramatic narcissism.
Calling himself out is a theme on God's Favorite Customer, and a clear strategy on his path to redemption. "I know a few ten-cent words," he sings on the heartbreaking, piano-heavy "Just Dumb Enough to Try." But the real moment of reckoning comes at the end with one of the album's standout tracks, the aptly titled "We're Only People (And There's Not Much Anyone Can Do About That)." It is his meditation on what it means to him to be a human being and a look back at past mistakes.
Oh, friends, all my friends
Oh, I hope you're somewhere smiling
Just know I think about you more kindly than you and I have ever been
And I'll see you the next time around the bend
It's his way of laying out all his cards. We're all prone to human error, but hopefully that isn't what defines us and we're all okay in the end.