Album Review
Hard to Pin Down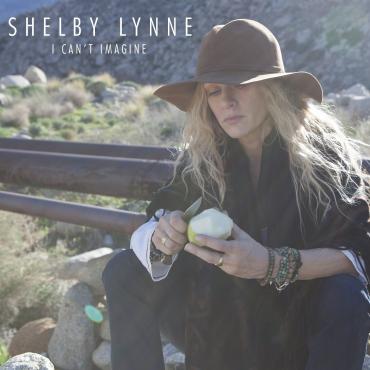 It should come as no surprise to anyone who's followed Shelby Lynne's post-Nashville country career that one of her solo albums was entitled Identity Crisis. By turns creatively outstanding and frustratingly ordinary, most artists would kill for two such superlative albums in their catalogue as I Am Shelby Lynne (1999) and Dusty tribute Just A Little Lovin' (2008), but the fare in and around those have struggled for consistency.
A key reason for this is the wide sweep of styles Lynne incorporates. She flits between pop ingenue, singer-songwriter, roots, and country, sometimes on one album. I admire this breadth but it limits her in terms of depth and flow. Lynne's butterfly is hard to pin down; Popmatters wrote two reviews of the album. One constant is Lynne's lived-in, once-in-a-generation voice, which gets better with time.
I Can't Imagine continues where 2011s Revelation Road left off. We're firmly in Southern roots territory with "Paper Van Gogh," "Better" and "Son of a Gun," but whilst there's no bad songs on the album, and "Sold the Devil (Sunshine)" and "Down Here" sit comfortably alongside the best she's written, the rest remains tantalisingly short of her best.
This review was previously posted on Poor Little Fish on October 1, 2015.