Album Review
Haunted by the Music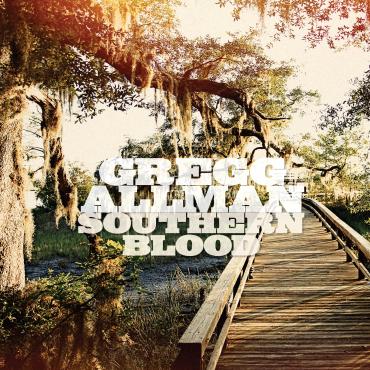 Very few albums can weave their ways into our souls so deeply that the music itself — every song on the album — carries us away from our ordinary lives. As we listen, we can feel the spirit of those musicians in the studio, and for a few moments at least, we're one with them, even though we're not with them physically. As difficult as it is to explain, we've all experienced a moment like this.
In 1973, Gregg Allman released Laid Back, a haunting album whose songs revealed depths of sorrow ("All My Friends"), loss ("Multi-Colored Lady"), regret ("These Days"), and hope in the midst of mourning ("Will the Circle Unbroken"). Back then, Allman was dealing with painful losses, of course: the death of his brother, Duane, and the death of the Allman Brothers' bass player, Berry Oakley. This album lives in our souls, though, because Allman takes the spotlight as a blues and soul singer whose vocal phrasing captures the spiritual tone of the songs. His delivery on "These Days," for example, turns that last verse about confronting failure into a genuinely regretful, wistful moment. It's also the musical phrasing on that version of that song — with its mournful steel guitar and it sparse vocals and Allman's piano in the last verse — that evokes the spare emotions of the tune. Allman never made another solo album that achieved the beauty, the emotional spirit, and the ethereally haunting presence of his music after Laid Back.
Until now. Southern Blood, the album that he was working on up until his death on May 27, 2017, serves in many ways as a bookend to Laid Back. While on that album he delivered a kind of eulogy — which consisted on Laid Back of both parting words and a declaration of redemption — for his losses, Allman delivers on this new album his own letter of goodbye, his hopes for his loved ones (which includes not only his family but also all those touched by his music), and his celebration of a life marked by the joys of place and home and music.
Producer Don Was and Allman arranged the album so that the songs form a beautiful narrative arc, opening with Allman and his guitarist Scott Sharrard's "My Only True Friend" — about loss, memory, life on the road — and closing with Jackson Browne's "Song for Adam" (Browne contributes vocals to this cut), a song that Allman said always reminded him of Duane. Between these two Allman offers reflective songs (Tim Buckely's "Once I Was"), gospel-inflected tunes (Jerry Garcia and Robert Hunter's "Black Muddy River"), and soul songs of love and surprise (Dan Penn and Spooner Oldham's "Out of Left Field"). Sharrard's "Love Like Kerosene" is a joyous, get-down-and-dance song filled with New Orleans piano runs; it's a life-of-the-party song that urges sucking the marrow out of life and enjoying every damn last minute since those minutes tick away much too fast. Allman's straight-ahead delivery of Lowell George's "Willin' " powerfully echoes the "I've-lived-every-minute-of-this-song" feel of the tune; his bright piano flows into Greg Leisz's haunting steel on the bridge, which echoes the steel guitar on Allman's version of "These Days," and the background vocals of Buddy Miller and the McCrary Sisters underscore the joyous been-there-lived-that feeling. Allman's version of "Out of Left Field" powerfully evokes the world where he and Duane started out, at FAME Studios in Muscle Shoals. This song alone reinforces for us that Allman has always been a great soul singer.
It's hard to get beyond, though, the poignant feel of "My Only True Friend." Propelled by Sharrard's soaring guitar in the opening measures, the song moves deliberately into a sparely sonic space with Allman reflecting on his life and the road. The opening words match the mournful tone of the song: "You and I both know/this river will surely flow to an end/Keep me in your heart/keep your soul on the mend/I hope you're haunted by the music/of my soul/when I'm gone/Please don't fly away and find you a new love/ I can't face livin' this life alone/I can't bear to think that his might be the end/You and I both know that the road is my only true friend." it's one of those moments in music when the lyrics and music weave around each so seamlessly that it's hard to imagine a more perfect song.
Southern Blood is one of those albums whose musical spirit is palpable. Its sound touches us, inhabits us, dwells in us, remains present to us, fills us up; even though Allman reminds us matter-of-factly that he's "Going Going Gone" on his piercing version of Dylan's song, he's never gone from us because Southern Blood will never let us go.