Album Review
He's a Soul Man - Cale Tyson Reaches for Fame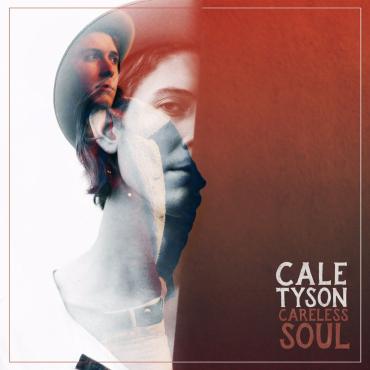 Two years and a truckload of gigs away from his mini-LP, the winsome 'High On Lonesome', Tyson's pitched his tent at a musical crossroads and is putting down roots. The double meaning inherent in the title is no accident; Careless Soul is full of all the best that Southern American music has to offer. Add to his traditional Country background a good dollop of Rock 'n' Roll, the legacy of Gospel, a keen ear for Soul and the occasional nod to 60s Pop, and whichever road out of town he chooses, he nails every one of them.
Propelled by bright horns and a laconic vocal delivery, opener 'Staying Kind' swings from the off. It's a classic Saturday night appetiser, a descending piano line falling into major key guitars and an optimistic rhythm section desperate for the punchline. 'Staying Kind' is a calling card for the upbeat numbers on Careless Soul and can't help but make you smile. Cool organ and sweet backing vocals buoy the Bluesy follow-up 'Somebody Save Me', a medium-paced crooner somewhere between a ballad and a confessional. Picture yourself in a Beale Street bar as the night deepens and the temperature rises, watching the band serenade a packed house; it's intoxicating stuff.
Both tracks offer hints of the greatness to come, and the title track delivers the sucker punch. A rich, full-to-the-brim sound replete with elements of the best 50s and 60s Soul and Pop has to offer, 'Careless Soul' is bittersweet candy that wouldn't sound out of place on a Bobby Vee, Everly Brothers or Orbison record, complete with splashes of flamenco and girl-group backing. It's quite brilliant. In direct contrast (stylistically) is the rollicking outlaw Country of 'Easy', the tongue-in-cheek (amongst other places...) of the lyric complimented by stellar performances from the band, in particular the drums of Steelism's Jon Radford and the keys of Skylar Wilson (Caitlin Rose).
The musicians gathered together to record Careless Soul are all elite members of the roots scene; together with Radford and Wilson, Tyson benefits from the twang and tumble of Jeremy Fetzer's (Andrew Combs) guitar, Brett Resnick's steel, and bass from an original Swamper, David Hood. The FAME house connection can't be ignored; Careless Soul would have graced any of its best years and the sound, beautifully captured by Michael Rinne (Emmylou Harris, Rodney Crowell) owes a massive nod to the history of this famous home of spliced genres.
Tyson swings from one side of the crossroad to the other. 'Travelling Man' has strings straight out of Hank's best sad-song collection on a track about not being able to give up on a  dream - '..you're dying, you're dying to keep trying..'. 'Pain In My Heart' is a feather-lite Blues where Tyson's sonorous voice provides the glue to Radford's delicate ride and Hood's musical bass. 'Railroad Blues' is straight out of Cash-era chick-a-boom territory, an edgy, fast shuffle that starts in sixth gear and never lets up; it's guaranteed to blow up live.
The hits keep coming. 'Gonna Love A Woman' uses muted brass and barroom piano to evoke the darkened streets of Louisiana and the ghost of Toussaint in a whiskey-no-chaser, voice-of-experience lyric that winks after every line before strolling into the night, whilst closer 'Ain't It Strange's' opening lines sum the record up without the need for a review - 'Ain't it strange, ain't it funny, ain't it amazing / Ain't it everything you thought it'd be and more?' Well, yes, and then some.
There's a wonderfully natural flow to the album. Each piece, however disparate, is connected to the whole by the production, a clear grasp of style and Tyson's voice. It has the immediate feel of a classic, timeless recording, up there with the best Country Soul of Joe South and Solomon Burke, whilst retaining a contemporary feel sure to convert new followers. Where others may have sold their soul at a crossroads; Tyson's found his.