Album Review
Lessons in Savvy and Sophistication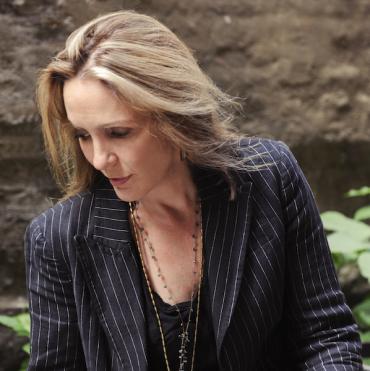 On Hillary Bratton's new album, cleverly titled Tears on my Pillow but the Rest of the Bed's OK, she collaborates with British songwriter/producer/guitarist Barry Reynolds -- best-known for his ongoing efforts with Marianne Faithfull.
Tapping into his arched, melodramatic motif, she's created a work of stunning distinction, an enticing collection of twilight songs sung cabaret-style, with utmost sophistication. Having recruited some all-star accompaniment -- drummer Anton Fier, producer Tony Berg, pianist Patrick Warren and Reynolds himself, natch -- Bratton presents herself as an urbane chanteuse, clearly attuned to the supper club circuit.
Her music conveys a timeless quality, whether it's the romantic tango of "Square Room," the saucy, sexy lounge ballad "Fuck It's Cold," the heart-spun "Time's Square," or the swooning cabaret shuffle "Give Me Love," she possesses the sophistication and savvy needed to pull it all off. That's not an easy trick considering her role models, Marlene Dietrich and Nina Simone, set a high bar.
Bratton is neither as brash nor as coarse as the motherlode of material Reynolds wrote and produced for Faithfull, and which helped her navigate a full-scale comeback in the early '80s ("Why Did You Do It" and "Broken English," for example, plust the attendant albums Dangerous Acquaintances and A Child's Adventure). Nonetheless, Tears on my Pillow but the Rest of the Bed's OK is still a provocative piece, one that's uncommonly confident in its execution. It bodes well for Bratton's future possibilities.