Album Review
Honky Tonkin' With Dale Watson and Ray Benson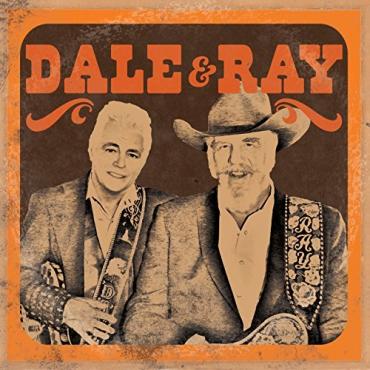 It's a match made in honky-tonk heaven, a meeting of the minds and a combination of voices you'd wanna hear every time you kicked open the swanging doors of your favorite waterin' hole. After nearly two decades of bumping into each other on the road, Ray Benson and Dale Watson finally got their acts together in the studio. Besides truckin' round the country leading Asleep At The Wheel for over 4 decades, Benson gets in a lot of small screen time on Austin City Limits and his own Texas Music Scene teeveee show. Watson keeps busy on the road promoting his Ameripolitan brand of music and holding court at Big T's, the bar he owns in San Antonio,just down the road from his North Austin neighborhood.
The two put their heads as well as their voices together for this one, co-writing 6 of the ten tunes on the new release. "The Ballad of Dale and Ray" sums up the two's common bond: "I like to drink Lone Star/ I like to smoke pot/ it makes us happy/ we do it a lot /some folks say we're wastin' our lives this a-way/ But that's how we roll, we're Dale and Ray."
"Feelin Haggard" is a twangy, boozy obit for Merle. "I thought he'd live forever/what more can I say," Watson moans.
The duo take on the Louvin Brothers "I Wish You Knew," rockin' it up a little harder with a stiffer beat, Lloyd Maines' fiddle replacing Ira's mandolin and Watson kickin' in some steel guitar with  Sam Seifert, but retaining the integrity of the Louvin's original.
Willie's "Write your Own Songs" is as vitriolic as anything Watson has ever written, and that's sayin' something about the man who penned '02's "Country My Ass" and "I'd Rather Be An Old Fart Than a Young Country Turd" as his reply to The Voice's Blake Shelton's 2012 comment that "nobody wants to listen to their grandpa's music." Benson and Watson, sounding like Merle and Willie, present their side of the bidness to the suits: "We write what we live and we live what we write is that wrong/If you think it is Mr. Music Executive/Why don't you write your own songs." But that's just the warm up. A few bars farther along, Benson and Watson get to the meat of the matter: "We're making you rich and you're already lazy/So just lay on your ass and get richer or write your own songs," the duo demand, before asking a question many are asking of the current honchos in charge of everything: "Is your head up your ass so far that you can't pull it out?The world's getting smaller and everyone in it belongs."
After commiserating with each other about having played every beer joint in the world, the two lay down some hard-core honky-tonk while comparing drankin' yarns including the night a meeting of Jose and Jack Daniels required fifteen stitches after a knife juggling stunt went wrong on "A Hangover Ago."
Benson and Watson's Texas-swingy "Sittin' and Thinkin' About You" is a fitting homage to Bob Wills that features a mandolin collaboration between Benson and Watson.
Having the two on record together is something fans have wished for decades, but it gets even better with the news that the duo will be touring together in support of the record for a honky tonk road trip you'll want to gas up for.