Album Review
Durable Folk from Another Time and Place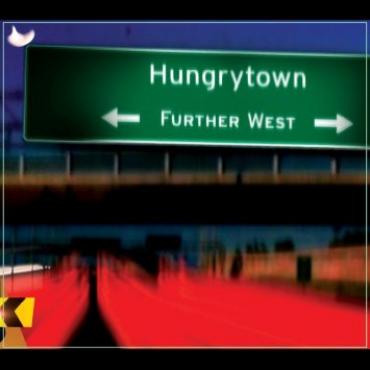 Hungrytown make no attempt at pretense. Even their handle hints at an unadorned, unaffected motif. Theirs is a sound that's conveyed simply, drawn together by the solitary strum of acoustic guitars, a bit of banjo playing, and the occasional keyboard. Strains of cello and violin creep into the arrangements as well, but for the most part, it's the Hungrytown twosome -- singer-songwriters Rebecca Hall and multi-instrumentalist/arranger Ken Anderson -- that color these songs so purposely and poignantly.
Further West, the Vermont-based duo's latest LP and third to date, continues their well-stoked brand of durable folk, sounding for all the world like a collection of traditional tunes hewn either in a hollow or in the highlands, in a different different age than this.
Hall's voice is lilting and engaging, creating a sound that echoes with purity and passion. Songs such as "Further West," "Sometime," Day for Night," and "Troubles in Between" -- and indeed, practically every number in-between -- could have been drawn from either England or Appalachia, with roots that were hewn in-between. The music requires a closer listen of course, which, in turn, insists on quiet contemplation as an absolute necessity. Still, the time spent offers an ample return, given these lovely melodies and a sound so soothing and engaging, it practically begs a quick return. Kudos then to Hungrytown for taking a time-tested approach and effectively making it their own.