Album Review
The Jackstones release new album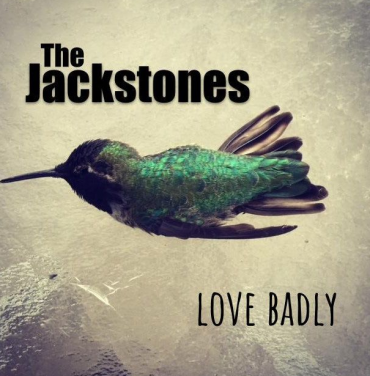 The Jackstones release new album
URL: https://www.thejackstones.com/
You can tell when a band has good chemistry that is organic and comes from the heart and when it's being staged for the sake of selling records. You can't fake the connection that is generated when two artists that are on each other's level; it's too intimate a bond, too sacred a dance that they share. When it's real, you can feel it in the songs, whether it be in the way that the instruments harmonize together to make a joint force, or the way that the lyrics melt right into the rhythms to make the words and the notes express the exact same tone at the exact same moment. One band that has each other figured out from top to bottom is The Jackstones, and their new album Love Badly demonstrates just how amazing music can sound when all of the moving parts of a group are working in perfect tandem as one singular unit of force.
"Every Apple Does Get Bitten Eventually" is one of the most poignant songs on Love Badly, opening with a gentle piano part that instantly gives the song an ominous, iconic tone that sums up the general feel of the album as a whole. "You can turn your head and walk the other way, but lust will cloud your judgement and make you pay" singer Andy Machin tells us in an earnest, yearning vocal that haunts us long after the song ends. The Jackstones are good at illustrating a fork in the road and the weight of our actions' consequences in both their lyrics and music, and it isn't isolated to this song alone. The title track from Love Badly is basically a dance track molded into a country pop juggernaut that is radio polished and sounds ready to take on the charts with a feverish exuberance, but the contemplative, self-aware lyrics remind us that The Jackstones never lose focus of their main goal in making compelling music that is as smart as it is catchy.
If you listened to What Brings You Here, The Jackstones' 2014 debut full length album, then you were no doubt expecting a wild ride in Love Badly, but I don't think any of us could have expected this record to rock as hard as it does and still preserve the group's inspired, passionate DIY ethics. There isn't any sign that they're getting jaded or sick of the lifestyle that comes with being a working musician, and personally I couldn't be more intrigued with what they've planned for us next. If Love Badly gives us an idea of the direction that The Jackstones are going in, alternative country artists are going to have their work cut out for them in trying to keep up with this band's ever ascending standards in both composition and production. 2018 still technically has five calendar months left, but I'll go ahead and take a chance in endorsing this album as my choice for breakthrough record of the year. It's a new era in music, and The Jackstones are telling us in Love Badly that they plan to be a big part of it.
REVERBNATION: https://www.reverbnation.com/thejackstones
Mindy McCall