Album Review
Janiva Magness Gives Soul Sound an Americana Flavor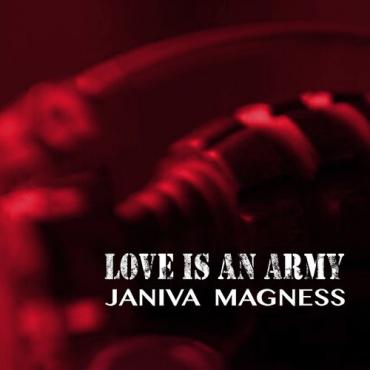 Janiva Magness put so much soul into her latest, Love Is An Army, that a new genre had to be invented to hold her. She's trying on Americana-soul as a coverall for her latest, but overall the soul wins out over the Americana. There's more Memphis and Muscle Shoals roots showing here than the high and lonesome slopes of Appalachia.
Magness is usually a comfortable fit in the blues category and has the awards to prove it, with a 2016 Grammy nomination for Love Wins Again, and seven BMAs, including Entertainer of the Year. But this is not much of a stretch for her, her big blooze belter's voice wrapping round these soul-soaked nuggets with ease.
Although much of the material sounds like Memphis-generated R&B, there are few covers here. Most of the material was either written by Magness or producer/guitarist Dave Darling, save for her cover of Paul Thorn's "What Could I Do."
Sounding like a rough mix of Mavis Staples and Betty LaVette, she pounds her way through "Hammer" with some help from Charlie Musselwhite. "Back To Blue" owes more to gospel soul than blues, hard-driving, broken-hearted stuff that could have easily rolled off the Stax assembly line back in the day.
Thanks to Rusty Young's pedal steel, "On and On" has a Poco feel 'till Magness' vocals kick in, transforming it to a big rock ballad with a Bonnie Raitt presence.
Thorn's "What I Could Do" is a great vehicle for Magness, appearing opposite Delbert McClinton's well-used but still magnificent leathery soulful moan. This is one of Magness' all-time best performances. She sounds like vintage Tracy Nelson on a beautiful, heartfelt love song.
Americana finally shows up, dragging its muddy roots behind on "Home," with Cedric Burnside along for authenticity on this hill country dirge, Burnside howling like a holy ghost-possessed tent evangelist.
"Some Kind Of Love" comes right out of church, Magness wailing celestially over a piano accompaniment about secular matters of the heart but with a churchy core .
The label might be a bit off center, but her heart, and more importantly, Janiva Magness' soul, is in the right place.