Album Review
Jens Lekman Finds the Light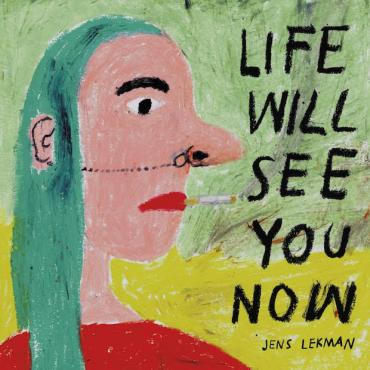 Swedish singer-songwriter Jens Lekman has been known to be a master of melancholy, and to hear him tell it, it was to his detriment. Lekman has written at length about his struggles as an artist, playing his quieter stuff to small audiences and constantly wondering if he was connecting. From listening to his new record, though, you wouldn't know it. Titled Life Will See You Now, Lekman's release gives his Morrissey-esque tone a mood lift and plays around with whimsical instrumental arrangements.
Lekman has no shortage of material. In 2015, he released one song every single week of the year, and when you listen closely to the unbelievable amount of detail in the songs on Life Will See You Now, you can tell he writes often. The honesty of his songwriting is still as wonderfully weird as ever, like we're standing over his shoulder as he journals his day. He's a close observer of life and people, and doesn't get overly caught up in searching for the metaphor. Instead, he focuses on the beauty of the banal – the letdowns and the bright spots of going through the motions. He chronicles his experience with unrequited love for a beloved best friend ("How Can I Tell Him?"), a first fight with a new love ("Our First Fight"), and channeling memory through scent ("What's That Perfume That You Wear?").
Life Will See You Now is Lekman's most upbeat record yet, which may be hard to swallow for devout fans of his darker work. Much of it feels like a dance record, which is a major departure from some of his folksier stuff. Still, though, his quirkiness remains authentically represented in these songs, and you can't help but love him for that. It's something to celebrate when any artist can find a light at the end of a tunnel.