Album Review
Jesse Winchester's A Reasonable Amount of Trouble: A Southern Gentleman's Farewell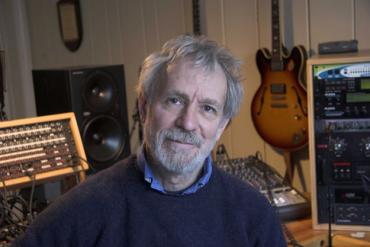 "Say what needs saying....and then try not to say anything else." 
— Jesse Winchester on what makes a good song
Goodbye is the hardest thing to say.  For songmakers, and those of us who actually do much more than just listen to them, a farewell has a bittersweet inevitability. There is a certain melancholy that pervades singer-songwriter Jesse Winchester's final collection of songs, A Reasonable Amount of Trouble, before his untimely passing last April to cancer. It is hard to gauge how much of this is due to this listener's own sense of melancholy over the artist's passing and how much comes from the deep sense of bittersweet farewell woven into every track of this album. But, this is no reason to avoid this final work of one of America's finest songwriters. In fact, in essence, it's possibly one of the most life affirming and uplifting Americana albums of the year.
It was over 40 years ago that Jesse Winchester's first album came out with such pure, straightforward songs as "Yankee Lady" and "The Brand New Tenessee Waltz", boasting production by the Band's Robbie Robertson. He was an organically independent artist who tempered his gentle Southern romanticism with strains of blues, country, and folk. Later in his career, he would even throw in some doo-wop and appealing pop covers. He was among the first American artist to blur the line between author, poet, lyricist, and storyteller in a way that helped to create a new form of songwriting that embraced both the troubadour and the philosopher, all wrapped up in the fine vintage wine of his tenor voice. It all emerged from this Southern gentleman's soul.
That this album was produced by Mac McAnally during the period Winchester was undergoing treatment for cancer, adds a bittersweet finale to his legacy. Songs of wistful irony confront the reality of his situation with his usual understated wisdom and lyrical sketches drawn with humor, occassional sadness, and insight. Nothing more is needed of the artist than to be fully present to each melodic moment, to embody that gentle poet he has always been. They are handcrafted songs from the point of view of an artist taking mortal stock of his life with dignity and love. He drinks in every last drop living each vital minute and draws every breath from his final songs with uncommon courage and grace.
Producer McAnally wisely keeps Winchester's voice and guitar out front with minimal sonic effects. The artist has compiled his final collection of new original songs in a way that  brings both a smile and an occasional tear. But then, one of the distinctive points of Winchester's songwriting legacy has been his ability to draw a range of emotion through the romanticism of songs and insights embedded in the simple pleasures and sorrows of everyday life.
"She Makes It Easy Now" and the fine rocker "Never Forget to Boogie" return us to the same bluesy terrain as the early "Isn't That So."  "A Little Louisiana" is a fine homage to his southern roots in a similar vein to "Mississippi You're On My Mind." He also pays a final tribute to his beloved doo-wop and '60s pop tunes on "Devil or Angel" and "Rhythm of the Rain." But, most touching of all are the songs that look back, without a sense of pity. Rather, there is an ongoing feeling of all that has gone before simply being embraced. "Ghosts" embodies this experience: "These old memories can sure get me down / going through life with these ghosts all around / oh how they haunt me," he sings.
The final song, "Just So Much," captures much of what Winchester has touched on through his entire career; making peace with his own fate and ours, with the refrain, "there is just so much, so much the Lord can do / isn't it true?"  It's a song without a wasted word or emotion,  for those close to him before he leaves and one he has gracefully opened to us. It is as graceful as rain, as wise as the ages, as human as our deepest vulnerability too often hidden in our denial of our mortality. With this album, Winchester has done the ultimate work of an artist, opening his heart and capturing his vital hold on the final moments of his life in song.
On A Reasonable Amount of Trouble, Jesse Winchester bids farewell.  Personally, there's comfort in believing he may be writing songs with his natural songwriting ancestor, Stephen Foster. One can only hope so.