Album Review
Jim Clements release 'A Failure" LP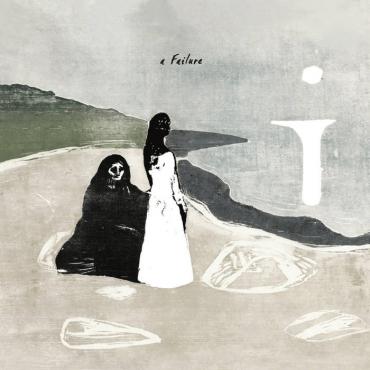 FACEBOOK: https://www.facebook.com/jimclementsmusic/
If I've heard it once lately, I've heard it a thousand times; this convoluted notion that folk music doesn't fit into the average millennial listener's scope of taste. Anyone who honestly believes that folk, the most revered and time honored genre in all of pop, can't compete with the electronic fuzz of contemporary rock or hip-hop obviously hasn't heard the music of Canada's own Jim Clements, let alone his new record A Failure, which is already being heralded as one of the best albums of 2018 by critics in rock, folk, country and even experimental music. Clements isn't just ensuring the mantle of his style is standing strong in his new record – he's reintroducing it to a generation that could really use something fresh and different.
From how I listen to it, A Failure is an embodiment of Jim Clements' entire career thus far, capturing his best attributes in their most athletic form ever. He works his way through the eight churning songs that it contains like it's second nature, gripping us with his ingenious lyrics and throttling our nerves with his penetrative music. I wouldn't say that you need to be a fan of Clements previous releases to really appreciate this album, but at the same time I think his diehard supporters will definitely get the most out of it, as it showcases how much he's grown in the last fifteen years as an artist.
Jim Clements is a one in a million songwriter who can actually make good use out of a metaphor. Today's pop singers like to craft their entire discographies around thinly constructed themes about tired subjects we've all heard discussed before, but Clements has discovered a formula for writing songs that amount to enigmas without coming off as an egomaniacal mess. A Failure is rife with guttural truths and intrepid questions that make us feel a myriad of emotions all at once, not dissimilar to any other work of art you might find in a high end gallery somewhere.
A Failure is more like a vision than it is a typical studio album. It's a haunting glimpse inside the tortured soul of Clements, who sounds almost as if he's unburdening himself with the transmission of these lyrics and deeply affecting tones, all of which come together to create a singular force that is impossible to stop once it gets going. This man has never gotten the credit for being as articulate a composer as he is, but I think that's going to change in the wake of this record's success. Clements has worked long and hard towards this moment, and he deserves all of the enormous attention that A Failure is bringing to his career.
This is unequivocally the best album of 2018 in any genre of music, and although I hadn't listened to a lot of his work prior to hearing A Failure for the very first time this week, songs like "Not a Lot of Blood," "The Backup Plan" and of course "Fire Engine Blues" have kidnapped my heart and made a fan out of me for life. Though I listen to and subsequently write about music for a living, there have only been a few times in the entirety of my career where a record has gotten to me as much as this one has. It's unparalleled for its time and will undoubtedly be considered a classic in the future.
AMAZON: https://www.amazon.com/Failure-Explicit-Jim-Clements/dp/B07GQ7T483
Mindy McCall