Album Review
John Hiatt Examines the Light and the Dark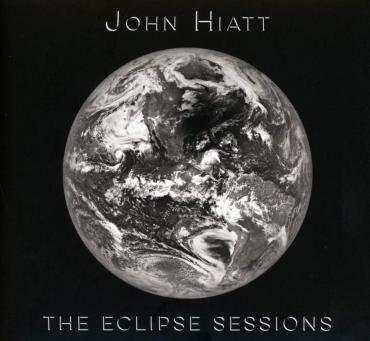 John Hiatt always sounds like he's on the verge of hysteria, discovering some hidden truth invisible to the rest of us. With his distinctive voice that hovers between a wildcat yowl and a sinner's moan, he illuminates his characters in a way few are able to emulate. Hiatt doesn't just X-ray a character, he gets us inside and allows us to go walking around in his skin. It's not often comfortable, but it's always enlightening.
Hiatt has said that the music business is not for sissies, citing the fact that it took him 18 years to break through with "Riding With the King," a song he debuted in 1983, covered by B.B. King and Eric Clapton in their 2000 Grammy-winning collaboration. Although artists have been covering his wares since 1974's Three Dog Night cover of "Sure As I'm Sitting Here," he says he's never written for others: "To me, it's always been a more personal kind of an activity, this thing called songwriting."
Rosanne Cash took "It Hasn't Happened Yet" to the top 20 on the country charts in 1983 and "The Way We Make a Broken Heart" to the number one country slot in 1987. It was later covered by Asleep at the Wheel and Ricky Nelson.
1987s Bring the Family busted Hiatt out into the big time, with Joe Cocker and Delbert McClinton covering "Have A Little Faith In Me" and Carl Perkins and Gregg Allman covering "Memphis in the Meantime." Hiatt says that his latest, The Eclipse Sessions, is connected to that album as well as to 2000's Crossing Muddy Waters, due to the fact that he didn't know where he was headed when he started them. But his lack of direction is a blessing to the rest of us, culminating in a project that sounds as good as anything he's done in years.
His voice is a bit lower, but he still has that distinctive scalded-cat yowl, and his lyrics are as arresting as ever. "Cry To Me" is not the 1964 Solomon Burke hit but a Hiatt original, a clangy blue collar love dedication to a darlin' for now who carries around memories of "Babies on hips and men made out of motorcycle parts / Broken windows and crushing blows that taunt you  / Not one damn thing in the yard that starts." Hiatt reassures her that his presence in her life is the best thing that he and she can do in the meantime: "Come on and cry to me, baby / You can even lie to me, baby / I'm probably gonna let you down / but I swear I won't keep you down."
Hiatt moved back to Nashville last year and built a writing area in his basement, but this one was recorded at Delbert McClinton keyboardist and producer Kevin McKendree's farmhouse studio in Franklin, Tennessee, with longtime Hiatt drummer Kenneth Blevins and Patrick O'Hearn on bass. The stripped-down trio brings Hiatt's voice to the forefront, further illuminating his incisive and often haunting lyrics.
"All the Way to the River" is a dark tale of failure, his female protagonist doing the ultimate bailout, Hiatt's voice rising to a unearthly yowl of protest over his ominous guitar: "It takes cowardice and courage too / To leave this town before you're through / Down to the bottom where the catfish moan / All the way to the river / Dirty Nashville / That's her home."
Hiatt gets down to the late night/early morning fears every aging musician faces on "Robber's Highway." "I had words, chords, and strings / Now I don't have any of these things" he moans, recalling the previous night's nightmare of a performance, that left one hand numb, his mouth full of cotton, and felt like a three-night stand. Ironically, in one of his darkest songs, his voice is the strongest, husky and choked with emotion, but still in top form as McKendree's organ burbles churchily in the background, Hiatt's pretty finger-picking belying the ominous message: "I didn't plan on waking up today / Lost my brothers, lost my friends / Only one way this thing ends / Cheap and dirty in a bad motel / Wondering what it was you used to do so well."
Thankfully that sentiment is only a songwriting device. On these 11 originals, once again Hiatt proves he's still got plenty of reason to live, and plenty left to share with the rest of us as well.