Album Review
John Joseph Trinckes & Linda Ellen Brown-Trinckes' new album is uplifting smooth jazz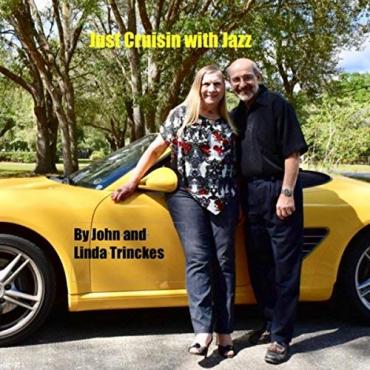 John Joseph Trinckes & Linda Ellen Brown-Trinckes' new album Just Cruisin with Jazz is an uplifting collection of songs that delve into the question of what makes a good life.
This smooth-jazz record kicks off with "When Love Is Real,",where Linda croons with her expressive voice about what it feels like to live a life that is full of genuine love. This song immediately sets the tone and vibe for the rest of the record. "Let's Play Santa" is an upbeat number that brings the listener into the magical and fun world of playing Santa. In particular, this song showcases John's lively and emotional musical skills. In this cut, Linda demands the listener's attention with an almost theatrical energy that is deeply engaging.
The last song, "Growing Old Together," is a more introspective offering from these artists. It explores the strong commitment and intimate companionship that comes with a relationship that stands the test of time. This cut reminds me of classic Paul McCartney love songs such as "Calico Sky" and "Somedays," to name but a few.
Website: