Album Review
John Nemeth's Freaky Soul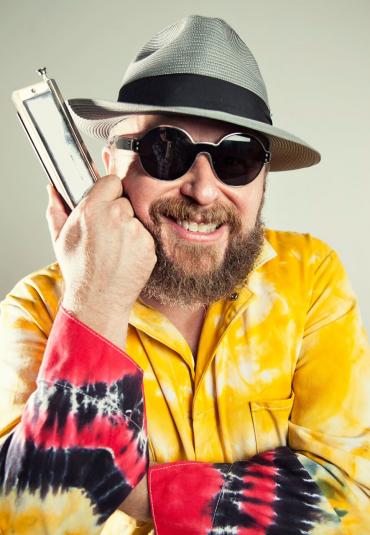 His homestate grows more taters than bluesmen. But Idahoan singer/harpist John Nemeth raises a crop usually found in the deep South. Nemeth came by his soulful blues style in a roundabout way, force-fed Brahms,Lizst, Mozart, Chopin, and Beethoven by his Hungarian dad. "Through osmosis you learn a lot about melody from all those cats," he says. While fellow Idahoans were groovin' on Garth Brooks and Nirvana, Nemeth got into blues and never looked back.
After backing Junior Watson, Nemeth self-published '02's The Jack of Harps, debuting solo with 04's Come and Get It. He relocated to Oakland that year, replacing an ailing Sam Myers in Anson Funderburgh's band in '05 -'06. Magic Touch came out that year, produced by Funderburgh.
His last release, Memphis Grease, was recorded in his new adopted Tennessee homebase, slathered with boilin' Memphis guitar and punched up with a slab of Memphis fatback horns.
For his latest, Nemeth wanders from that model a bit, but there's still plenty of the sound Willie Mitchell got out of Al Green on his Hi Record label in the '70s. "Rainy Day" has that B-3 burble that percolated through Green's  work, punctuated by a horn section that undercoats the melody with brassy velvet. The horn section here is stellar, former Bobby Blue Bland and Gregg Allman Band vets Art Edmiaston on tenor and bari sax along with trumpeter Marc Franklin.
But Nemeth's magnificent vocals that carry this one, swooping and soaring, reeking with Gospel soul, Al Green blended with an O.V. Wright snarl, Nemeth scat singing with the horn section.
Nemeth can drop down into some deep dish soul, O.V. Wright style, and in the next breath kick it up into the stratosphere, soaring like Al Green at his frenzied gospel peak. "Gave Up On You" works Al Green territory, but Nemeth is no Green clone. He's as much a devotee of James Carr ( "Dark End Of the Street," "Pouring Water On a Drownin' Man,") and Junior Parker "Drivin' Wheel," "Things I Used To Do,") and on the gospel side, Swan Silvertones and Sam Cooke's Soul Stirrers. He's a crooner cloaked in sweaty, foot-stompin', testifiyin,' churchy, old-school soul.
His vocals knock you on your butt, he ain't no slouch with a harp either. Nemeth believes that harpists, not guitar players, are the soul of the blues. "The blues harmonica players have really kept traditional blues music alive," he says. "A lot of the guitar players stretch out into rock and will go after guys like Stevie Ray or Jimi Hendrix or go as far as Eric Johnson and even incorporate that into blues music. Whereas the harmonica players, they keep the shuffle alive, which was such an integral part of blues music for decades. I honestly believe if there weren't harmonica players out there doing traditional blues music, it might just drift away."
Nemeth's harp playing reflects a variety of styles, and although he admits to being highly influenced by Little Walter melodically, " I just do whatever it is that I do, " he says. " I think that's an essential piece of the instrument, sort of an extension of you, so you gotta find that within your own self." You get the best of both worlds on "My Sweet Love." He blows badass backstreet blues, but when the vocal kicks in, it takes his blues into deep soul territory.
"Kool Aid Pickle" is an eclectic mix of funk, blues, and soul, Nemeth showing off a quirky sense of humor with his original lyrics about a marriage gone sour, his once beloved now smackin' her lips and puttin' flesh on her hips with her love of kool aid pickles that have run his life from sweet to sour to wrong.
Once again, Nemeth has come up with a mixed bag of original,soul-drenched blues that should have that magnificent voice filling arenas with a sound that's equally at home rattling the floorboards in a backwoods juke joint.