Album Review
The Johnny McCuaig Band delivers raw, fired-up rock on "Here We Go"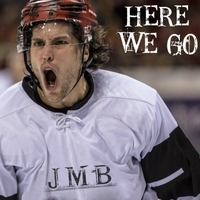 The Johnny McCuaig Band is a Canadian alternative band with a really special approach to their sound. The group's music blurs the lines between different styles, channeling the grooves of early rock & roll, as well as the grit of contemporary indie music. Their new release, "Here We Go," is a direct and edgy track with a really upfront attitude and a truly special feel which highlights the band's strong identity and vision.
McCuaig set out to stomp on the gas from the first second of the beat with fired-up guitar riffs that makes me think of rock giants the likes of AC/DC, KISS, or the Rolling Stones. The band's sound has a classic hard-rock touch, which tips the hat off to groups such as Airbourne, Guns N' Roses or Velvet Revolver, only to mention a few. If you enjoy next-level guitar antics, tight drums, and raw vocals, you are in the right place.
Tour dates:
Sept 14,15,16 - Las Vegas - Fremont Street
Sept 20 - Pasedena CA - Old Towne Pub
Sept 21 - San Diego CA. - The City Pub
Sept 22 - Santa Cruz CA - Bocci's Cellar
Sept 28 - Sacramento CA - On the Y
Sept 30 - Seattle CA - Tims Tavern
Website: