Album Review
Jonny Lang's Heavenly Blues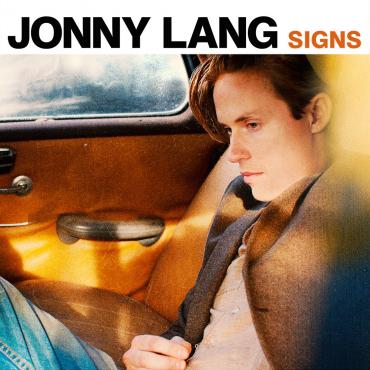 Many musicians have had a come-to-Jesus moment in their careers, but mighty few have had the old boy hisself come up to them and say howdy. Jonny Lang was a star at 15, with a platinum album to his credit in 1997. By 17, he had a Grammy-nominated album. By 18, his drug and alcohol problems had all but consumed him. But in 2000, after getting the news that his wife's father had died, Lang says Jesus came up and introduced himself. He told his wife people wouldn't believe him, but vows that experience is what got him straight and keeps him clean to this day.
Lang didn't set out to promote his born-again-ism, and was surprised when his music started popping up on the Christian charts. He says that for 2006's Turn Around, the first studio record after his conversion, which hit No. 1 on Billboard's Christian charts, he wasn't seeking another genre. "I was just writing songs about my life, stuff I had experienced," he says. The same goes for 2010's Fight For My Soul, which has the rather unique distinction of hitting No. 1 on the Billboard Blues album charts while simultaneously taking the No. 2 slot on the Billboard Christian album chart for that year.
Lang uses the same hardcore delivery he always has for his down and dirty blues, but the focus has shifted a bit, from pleasures of the flesh to soul satisfaction. His latest, Signs, opens with a hill country stomp with a vocal that sounds like it's being pulled out of him with a pair of fiery pliers. "You can spend your whole life waiting for the mountain to move, but it's waiting on you," Lang groans in the voice of a tortured soul testifying before a congregation he's hoping to convert, backed by a heavy-duty choir of somber bassos.
"Snakes" is more hilly starkness concerning slithery creatures in the grass lying in wait for a young man out to taste forbidden fruits. With a wiggly snake charmer guitar solo at the end to get the tempter's attention, Lang can slip off and learn about approaching life with some humility.
The title cut is bump and grind, low-down, deadly, current affairs blooze. "Everybody knows it, but nobody wants to say it. ... Something ain't right, who's gonna make it right," Lang moans, punctuating his remarks with a guitar solo that sounds like a staticky radio transmission from Mars.
"Wisdom" sounds like it tumbled off the back porch of some decaying delta juke joint, the bigfoot stomp threatening to bring down the rafters any minute as Lang groans that wisdom "can't come too soon to a boy who won't heed the warnings and it's too late to turn back."
"Stronger Together" is the most upbeat cut on the record, a singalong anthem that'll have Lang followers on their feet and chanting along for decades. It's the best example of Lang's crossover appeal, blurring the lines between gospel and secular, a song that can be interpreted as being about a heavenly companion or an earthly one.
Lang manages to get his message across without sounding pretentious or preachy, a perfect balance of raw blues plugged into a higher power that doesn't blow out the speaker, lighting him up instead so we can get a better look at his saving grace.