Album Review
Josh Rouse's Modern Love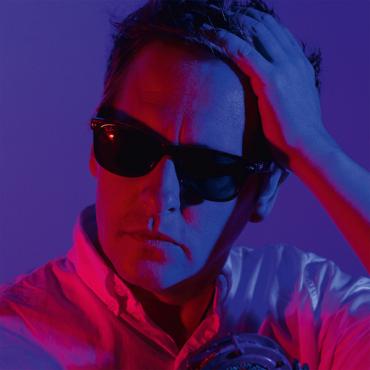 Josh Rouse has been writing love songs for decades. The prolific singer-songwriter's soft vocals have an enchanting way of capturing the delicate feeling of butterflies in your stomach or the careful handling of a broken heart. His latest release, Love in the Modern Age, marks his 12th studio album and a dive into a more playful side for Rouse. While he's always been a master of thoughtful, smart folk-pop, Love in the Modern Age finds Rouse incorporating a synth-heavy sound into songs about – you guessed it – love.
Much like he did with his flawless 2003 concept record 1972, Rouse taps into aesthetic elements of the 1980s, looking back fondly on young love. Saxophones join together with synths and Rouse even dips low into a Barry White-style voice on the album's dreamy title track. "This one's for the lovers," he practically whispers in our ears before the song's heartbeat kicks in and we're compelled to start grooving to it.  
Much of Modern Age is meant for dancing to, from the charging synth beat of "Salton Sea" to the slinky, lounge vibes of "Ordinary People, Ordinary People." Lyrics about moving in closer and dimming the lights set a scene prime for swaying in time with a lover. Those loose, hushed harmonies give songs like "Hugs and Kisses" a mod feel – the perfect soundtrack for clutching an ice cold cocktail. Rouse hits that lower register again on "There Was a Time," the album's final song that closes things out with an epic electric guitar jam.
The quintessential track on Modern Age has to be "Women and the Wind." A coming-of-age song in which Rouse looks back on days of "chartreuse and leather" and "grandfather's cologne." The lesson he learned? Love comes and goes like a sunrise or a cool breeze, but hell if there isn't any better feeling on earth than giving yourself over to it. It's more than modern; it's timeless.