Album Review
Judith Hill's Princely Retro Ride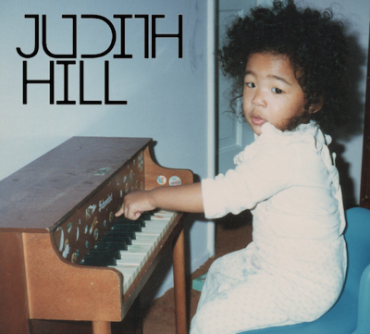 From the first downbeat, you can tell who produced Judith Hill's debut record. Prince's funky little hands are literally all over this one. In addition to mentoring and producing, his royal purpleness is playing guitar, bass, and drums as well as adding his signature squeaks and squeals to Hill's vocals.
There's been considerable flap over that arrangement from Hill's former management company, who claims Prince hijacked the former 2013 Voice contestant after they had spent thousands of hours and dollars grooming her for stardom and her album debut. Prince further incensed her former handlers by releasing the album as a free digital download for 48 hours.
That's a pretty good deal -- for listeners. This stuff is top-drawer funk, as good as anything Prince has put out under his own name. "As Trains Go By" just drips Princely fonk, the bassline heavy enough to rattle windows across the street as it bounces along with Prince dropping in struttable offbeats on guitar while Hill wails soulfully. Prince and Hill slither along on "Turn Up," stutter-stepping through a jungle soundscape stalked by Prince's beastly howls and growls.
Hill shows she's more than a funky groaner on "Beautiful Life," laying down gritty, impassioned soul with an operatic punch. "My People" has a touch of former Prince protege Sheilia E's rhythms, sewed into a funk track, mellowed with hornplay. Hill's in full-throated cry on "Jamming in the Basement," surrounded by a jazzy horn section.
But as she demonstrated on The Late Show With Stephen Colbert, "Cry Cry Cry" is the showpiece of this collection.
It's old school, Aretha-inspired gospel soul, thumpin', grindin,' sinnin' music with a churchy backbeat. That type of performance is why Michael Jackson chose her for a duet partner on his This Is It tour. Her powerful delivery also won her a Grammy for her performance on 2013's 20 Feet From Stardom, the award-winning documentary on backup singers.
Hill takes it home with the title cut, stretching out her tonsils as Prince tortures his guitar with a frenzy of string bending.
Although the pace is a bit uneven, with Prince at the throttle, Hill's debut is a full-tilt, retro ride on a funk-fueled Soul Train.