Album Review
Karen Elson Breaks Free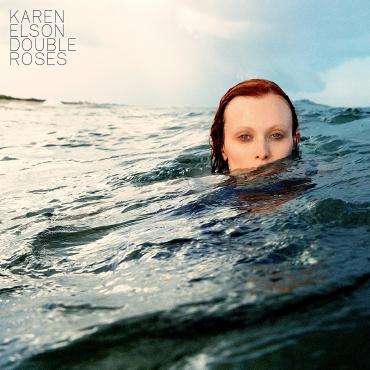 It has been some time since we've heard from Karen Elson, but with the release of her new record Double Roses, she is just as bewitching as ever. This ethereal folk record reminds us of Elson's soft, angelic tone and why we fell for her in the first place. The songs on Double Roses are awash with Laurel Canyon sunshine, so golden they practically twinkle. Collaborating with Laura Marling, Father John Misty, Pat Sansone, and Pat Carney, just to name a few, Elson was in good company making Double Roses, and it shows in her confidence.
Double Roses is, at its heart, a folk record, but Elson doesn't shy away from a more pop-heavy sound, embracing synth ("Why Am I Waiting") and lavish choruses ("Hell and Highwater"). Elson has it in her to make a whole record with this bigger, flashier sound, but it's in the quieter moments on Double Roses that she really shines. Elson mines deeply personal heartbreak for the soaring beauties "The End" and "Distant Shore." On the latter, she channels a Mazzy Star delicateness, and her voice is at its richest. "I am alone/I am free/No one to come/And conquer me/Out in the waves/Cast out to sea/You slipped away/From me," she sings, evoking the album's cover imagery, which features Elson just barely peeking out from a restless, blue sea. If we're judging by this song, this album seems to be Elson's breakout in her post-Jack White career. This independence suits her.
Other stunners are album opener "Wonderblind" and the Pat Carney-produced "Call Your Name". Both songs find Elson embarking on a journey all alone, bidding farewell to a past she's letting go. There is pain in these tracks, but ultimately, a sense of relief and a feeling of hope, like Elson is looking ahead. If Double Roses is any indication, the future will be bright.