Album Review
Kate Vargas Announces New Album For the Wolfish & Wandering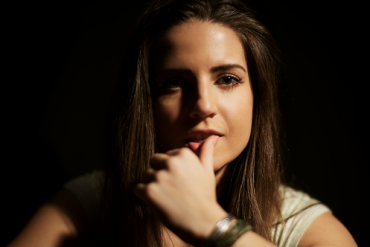 If you haven't listened to Kate Vargas' music before, you're in for a treat. When she released her previous album, Strangeclaw, I asked her a couple of questions about her musical upbringing. I was fascinated by the veritiable smorgsboard of sounds I heard jostling together in a 3-minute song. Vargas responded, "It's a tough question. I don't consciously model myself after anyone but, there's no doubt, that my sound has been shaped by nearly everyone I've ever been drawn to." Vargas' sensitivity to the rhythms around her gives her music a pulsing, hypnotic energy. The music sounds familiar, but it will take you down unfamiliar roads. Based on the premiere single "Roll Around," it's fair to expect that her new album For the Wolfish & Wandering will take us all on an exciting journey.

Vargas' childhood in Corrales, New Mexico, had a profound impact on the woman and artist she would become. This artist and farming village just outside Albuquerque was populated with Mexican-Catholic families like hers, as well as creatives and a variety of seekers. It was a community rich in oral tradition and folklore, steeped in tales of good and evil, ghosts and witches, sin, The Devil—even extraterrestrial visitors. "It was a strange and wonderful place that I've really come to appreciate as an adult. There was a culture of storytelling, and the stories were often dark—the way I write songs now is rooted in that tradition. The paranormal and the supernatural always seem to make their way in. It was a great place for an imagination to run wild. If I told my mother I was bored, she'd tell me, 'Go outside and pretend something.'"



Still, the slow pace of rural small-town life was excruciating at times for Vargas, who longed for the action and possibility of the big city. She began playing the flute at a young age and by the time she was in high school developed an interest in jazz that led her to Boston where she studied music at Berklee. Once there, she consistently found herself coming back to writing and guitar after classes. Upon graduating from Berklee, Vargas relocated to New York City, playing an open mic night every Monday at the now defunct P & G Bar on the Upper West Side. "People responded really positively to the songs," she says, " and that kept me coming back."
It's that determination that brings us to this journey. Vargas invites us to strap in. "For The Wolfish & Wandering is an exploration of hunger and curiosity, of instinct, and what these things can look like from different angles. Ferocious but fun. My interest in words and songs as puzzles is only growing stronger. But the more familiar we become with things, the more we can fool around with them. I learned that writing this album. It's bolder than anything I've done before, both lyrically and sonically. That's a personal goal, to become more vivid, and all my personal goals become musical goals. I hope listening to For The Wolfish & Wandering feels like play-wrestling with your favorite cousin. You may get an elbow to the temple, but it's still a good time. And maybe you'll learn from the experience. "
For the Wolfish & Wandering will be out on July 27th