Album Review
Ken Dravis' 'Season of Jenny' is a gorgeous confession of true love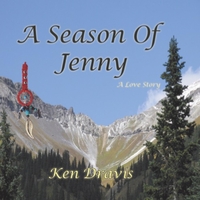 Colorado-based singer/songwriter Ken Dravis has just released a new album, a finely tuned and beautifully sung valentine, A Season of Jenny.
On this record, Dravis gives his listeners a contemplative and emotional musical journey. The first track, "Start With Her Heart," features genuine and heartfelt lyrics with a stunning instrumental backdrop. It's not easy for singers and songwriters to truly relate to their audience with their work, but Dravis does an outstanding job at sharing his thoughts, hopes and dreams with the crowd in ways that any listener could easily connect with.
"I Just Can't Say I Love You Any…More" explores themes such as loss, change, and how to move on. Dravis has a dynamic and unique vocal range and style that he uses to craft a visceral experience for his fans.  The title track is the perfect end to this fantastic album; in this song we hear more about the artist's emotional insights and romantic nature.
Although there is complex and in-depth lyrics in A Season of Jenny, Dravis makes simple and down-to-Earth songs that any one can listen and relate to.