Album Review
Kerry Pastine and the Crime Scene - Let's Do This Thing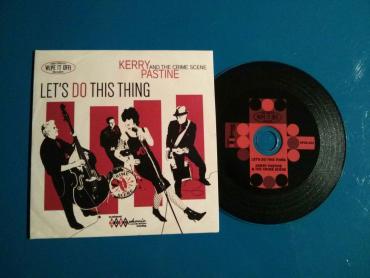 Not soulless, accommodatingly contemporary, processed product geared toward make-everybody-happy Holiday Inn crowds who demand that 'wildness' be calculated and parceled out, but old-school rock'n'roll that shouts its human condition testimonies in tongues wonderful and diverse: garage obstreperousness, rockabilly boppin', jumped-up blues, pointy-toe soul slideaway. Confidence-to-kill playing suits the whipcrack vibe. This fun skirts dangerousness, but that's OK - it's on our side. Recommended "Let's Do This Thing," "Acapulco Bay," "Follow Me," "Motor Vixen From Hell," "Steppin' Out"
http://www.CrimeSceneBand.com
On CD Baby
  |  
On Amazon
https://www.facebook.com/pages/Wipe-It-Off-Records/232012590205328
Video "Let's Do This Thing"