Album Review
Kevin Abernathy Proves He's a Damn Good Dad… And One Fine Musician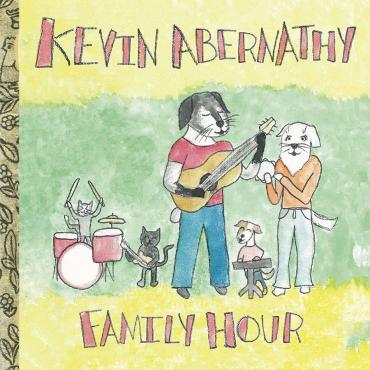 Some artists have the gift, that is, the ability to pluck songs out of the ethos and make them sound whole on arrival. East Tennessee's Kevin Abernathy possesses that quality, one reason why he's not only one of the region's best, but also a singer/songwriter worthy of national renown.
Add to that the fact that he's a great dad. Sure, raising a family sometimes takes second place when the demands of show biz take precedence. But the fact that he's got three talented daughters, who themselves are making waves with their sisterly band the Pinklets, further testifies to his ability to balance the personal and the professional. Consequently, his new eight song EP, aptly titled Family Hour, finds a common bond in ways both sweet and subtle. "I'm living the dream," he proudly proclaims on "Appearances," a song Shawn Mullins would likely love to call his own. Elsewhere, "You Kids" speaks directly to his offspring about that inevitable day when they'll leave home, leaving him and his wife as empty nesters. That's sort of sentiment any father will find a clear connection with. 
Humor, however, is mostly the order of the day, especially as evidenced by "Stage Dad," which finds Abernathy poking fun at himself, both as a (slightly) ageing musician and roadie-come- lately in service to his daughters' endeavors. Happily though, Roxie and Lucy Abernathy repay the favor, lending keyboards (in Roxie's case) and backing vocals on the album's final entry, "Let's Pretend." And yes, that's Lucy's whimselcal painting gracing the cover.
Still, don't get the impression that because Family Hour focuses on his home life, Abernathy has simply churned out sappy songs of sentiment and reflection. To the contrary, "Don't Say My Baby," "Beach Music," "Rock Star Dyin' Blues" and the surging instrumental "Bullet Holes for Speed" are edgy, gritty and flush with an appropriate amount of amplitude and attitude. What else might one expect from such a completely committed and remarkably rockin' dad...