Album Review
Kicked out of Eden, and into Garage Gold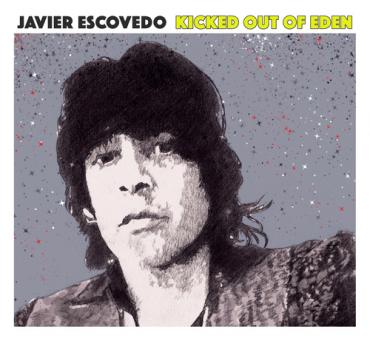 In honor of the madness making its way to the off-kilter southwest metropolis of Austin, Texas, it's only fitting to indulge with a few remarks on the great  Javier Escovedo's newest longplayer, Kicked Out Of Eden. I am a true believer in rock and roll, in spades, and this record is an affirmation thereof. If you need an example of great music to share with a freshly pomaded hipster or sassy EDM expert, here's your chosen weapon in a freshly rugged 2016 model. Although repping SoCal these days, I'm sure Escovedo is feeling his central Texas roots during the SXSW 'season'.
Escovedo – the familial line that brought us Sheila E and musicians Pete and Coke, who have both touted stints with Herbie Hancock, Santana, and others. Mario was with garage rock outfit the Dragons. Alejandro and Javier made up two-fifths of one of my favorite rock bands ever, True Believers, and before that championed The Zeros to legendary glam-punk status. Alejandro has become a legend with his solo records and bands Rank & File, The Nuns, and Buick McCane.
Javier, meanwhile, has fought and traveled a long road, stymied once or twice, fooled with a few different 'sounds,' and now come back with a nearly perfect rock record -- one that can stand up in punk, garage, indie, and classic rock circles alike.
Kicked out of Eden (out Jan. 15 on Saustex Media) touches pop-edged sad ballads a'la organ-laced album closer "Searchin' for You" and mid-list gem "Drivin' Around." There are honky-tonk shit-kickers like opener "Downtown" and "Gypsy Son," the balls-out garage punk of "Bad and Good," and the spacy, garage psych of "Beaujolais" – a tribute to the famous French wine region and the fineness of the writer's muse.
San Antonio's Saustex Records commandeers another fine release from their stable and deserves a fine nod to their perseverance and punk ethos to boot. Keep on fighting the proverbial good fight and long live rock and roll. If you forgot what it sounds like, grab a Q-tip and some mental floss, clear the route to your frontal lobe, and take notes if you have to — it's all here!
Now back to holding my breath for a True Believers reunion and tour.