Album Review
Lac La Belle - A Friend Too Long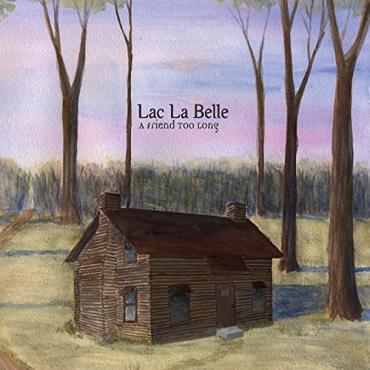 Detroit folk duo Lac La Belle, comprised of multi-instrumentalists and songwriters Jennie Knaggs and Nick Schillace, recently released their third full-length album, A Friend Too Long. With ten all-original songs, A Friend Too Long is as wildly beautiful and organic as modern music gets. Featuring Knaggs on acoustic guitar, accordion, pump organ, and ukulele, and Schillace on resonator guitar, acoustic guitar, 12-string, banjo, bells, and percussion, Lac La Belle compose absorbing musical arrangements over which they both sing, sometimes together, sometimes in turns. There are also a small handful of guest musicians on the album: Serge van der Voo on upright bass, Abby Alwin on cello and violin, Rob Avsharian on drums and percussion, and Clem Fortuna on 1860 Heywood piano.
A Friend Too Long was written in a secluded cabin in Michigan's upper peninsula, and recorded in their Detroit home during one of the snowiest winters. The songs were recorded by Eric Carbonara, who also mixed the album at Philadelphia's Nada Sound Studio. John Baldwin mastered the material. And the album was produced by Lac La Belle and Eric Carbonara.
Check out the video attached to this review of "Passing Arizona." It certainly says a lot more than I can about this duo and what the music they make.