Album Review
Lake Street Dive Delivers Soulful Sermons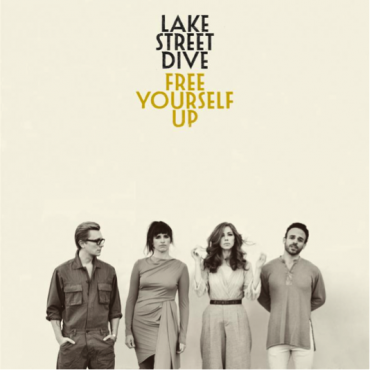 Fourteen years since they formed, these hard-to-pigeonhole musicians continue to evolve, surprise, and thrive. Free Yourself Up is the foursome's first release since their critically acclaimed Nonesuch debut (Side Pony, 2014). The self-produced disc offers 10 fresh cuts from these newgrass soul shape-shifters. It features indelible melodies that uplift your spirits and seep under your skin. 
Lake Street Dive is drummer Michael Calabrese, bassist Bridget Kearney, singer Rachael Price, and guitarist/trumpeter Michael "McDuck" Olson. Keyboardist Akie Bermiss, often along for the ride when the band tours, joined them for these sessions; his influence is felt throughout via the fresh ideas and added instrumentation. Free Yourself Up truly was a collaborative project. 
Recorded in Nashville at the intimate garage space studio of engineer Dan Knobler (Goosehead Palace), the disc shows you don't need a large studio to create a big sound. When the five merrymakers gathered in Music City to write and lay the tracks down, it's obvious Motown and late 1960s soul is what was on their collective minds.
"Baby, Don't Leave me Alone With my Thoughts" kicks things off and sets the thematic tone – and the R&B vibe – of the nine tracks to come. Other standouts include: "Shame, Shame, Shame," an infectious single that oozes soul, and "I Can Change," an acoustically inclined ballad that offers hope in a world where more and more we feel ever less hopeful; here lead singer Price's voice soars above some simple strumming. 
"Dude" is a funky, fun number with lines such as: "We used to kick it like Joe and Obama." The chorus features the following questions: "Would you like me more if I was a dude? Would you think I'm cool and let me fall in with your crew?" Like the bulk of the songs, it's upbeat and a wee bit tongue-in-cheek, but concurrently it carries a subtle and serious message.
Free Yourself Up is a timeless record. It explores the turbulent and unpredictable times in which we now live. And, just like my self-penned motto — "music is the elixir of life" — Lake Street Drive offers the perfect potion to cure what ails you. Turn it up, listen to the lyrics, and let these soulful sermons take you away from the doldrums of your every day.