Album Review
This Land Is Their Land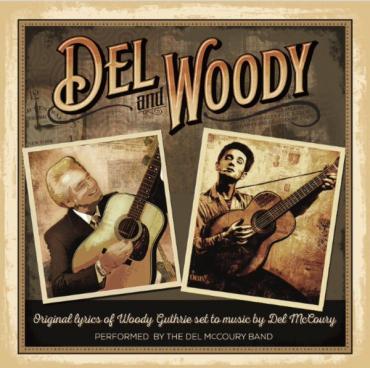 After Billy Bragg, Wilco, and a host of others have already rifled the Woody Guthrie notebooks, pickings might seem slim for this Del McCoury project. Yet Del and Woody (released April 15 on McCoury Music) finds common ground for the Oklahoma Dust Bowl populist and the Pennsylvania-raised bluegrass titan.
With words by Woody set to music by McCoury, some of the slighter offerings — "Ain't a Gonna Do," "The Government Road," "Hoecake Fritters" — sound skeletal beyond their oft-repeated titles. But the best of the album is meatier, with the mournful waltz of "Left in This World Alone" and the harmony-laden "Because You Took Me In Out of the Rain" showcasing Del and the McCoury Band while doing justice to Woody's plain-spoken, populist legacy. And the outsider wit that Woody brought to the tale of the album-opening "The New York Trains" — the befuddled subway rider's worst nightmare — suits McCoury just fine. Even when the lyrics sound as dated as those of "Wimmen's Hats" and "Californy Gold" (which Del can't help but sing, "California") the musical interplay sounds fresh.
This is but a footnote to the Guthrie songbook and the McCoury catalogue, but fans of both will find themselves fully engaged.