Album Review
Laura Veirs' Dreamy Utopia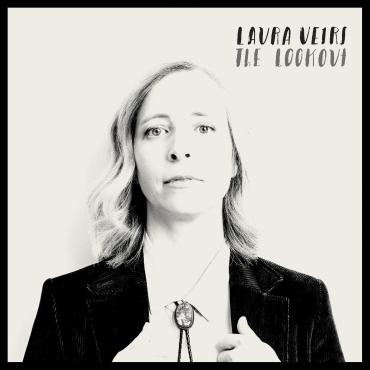 On the heels of the excellent, moody 2016 release from the supergroup case/lang/veirs, Laura Veirs returns with her tenth studio album, The Lookout, an airy collection of dreamy folk-pop songs perfect to ease you into spring. Without the powerhouse voices of Neko Case and k.d. lang, Veirs reminds us of the mightiness of being quiet with her signature hushed harmonies, so feathery light and controlled.
On the single "Everybody Needs You," Veirs sings of the pressures of being the nurturing caretaker. She masterfully delivers a dream-like visual experience, giving us the picture of a maternal figure being pulled in too many directions in the midst of a chaotic yard scene. We are there with her as her sleeves are tugged by attention-seeking children. This idea of the nurturer is threaded smartly through The Lookout, particularly in connection with the natural world.
Fleeting moments of beauty are held dear to the subjects of Veirs' songs. The gentle piano notes and strings on "The Meadow" play like bouncing beams of light as Veirs' equally delicate high notes create an atmospheric trip to a majestic place with "no bricks, no windows," "just a sliver of a moon," and "no hate, just spring's young light green leaves." It is Veirs' idyllic version of utopia and you'll so badly long to go there, too.
"Lightning Rod" samples the voices of children, lending a sense of purity and wide-eyed innocence. It conjures up images of frolicking in summer fields, chasing light, and its melody is one of The Lookout's most memorable. "Margaret Sands" listens like an old folk tale set to intimate acoustic guitar as Veirs tells a heroine's story. And The Lookout's fastest-paced number "Watch Fire," Veirs joins her dreamy voice with Sufjan Stevens' as the two engage in a call and response about protection and preparation.
Her vocal nuances compel us to listen closer so we don't miss anything as she wades through the muck of post-election America. The Lookout ends up serving as the ideal anecdote to the times, with its vibrant, clear-eyed pop hooks and lush melodies.