Album Review
Leftover Salmon Elevates Their Endless Groove Into Something Higher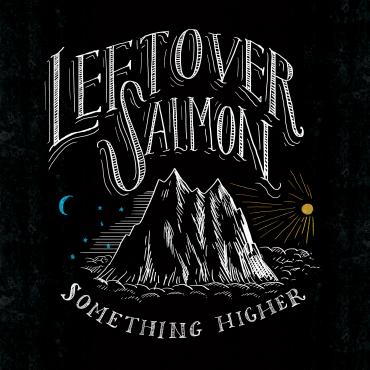 Drew Emmitt and Vince Herman are arduous purveyors of music in Americana-land. Admittedly I've always classified them into a jamband-esque cubby, perhaps due to my introduction to the band at Atlanta's Variety Playhouse in 1994 via an extra ticket bequeathed to my older brother, Adam. I was wet behind the ears and on a steady diet of underground East Coast hip-hop, punk, and metal. Sure, I'd been keen on the Grateful Dead, Widespread Panic, and Phish, but this show blew my mind. I was caught in the net and to this day have considered myself an ardent fan, falling in love with their live record Ask The Fish and their Nashville Sessions years later, which boasted collaborations with Waylon Jennings, Taj Mahal, and Lucinda Williams, to mention just a few.
May 4th sees the release of Something Higher, produced by another legend, Steve Berlin (Los Lobos, Diamond Rugs), and another example of how not to categorize a band, even after a quarter century of traveling the world and releasing classic records along the way. Emmitt and Herman opened up the songcrafting to all members of the band on this effort, which leads to the funky R&B riffs of the title track, the laid-back Rasta vibe of "House Of Cards," and the perpetual improvisation of the spritely masterpiece, "Evermore," a bonafide love song to Colorado. The boys are firing on all cylinders here, perhaps in part because of the endless heat of Tuscon, Arizona, and the ultra-warm analog equipment of Wavelab Studio, where Berlin and the band set up shop. A nod thereto is the song "Analog," a slamming stomp with lyrics that may very well be my new theme song.
The first half of the record is all over the map stylistically, from whimsy to jump blues, but the band lays into their notable sound on the second half — or Side B for those vinyl astute. Picking up where "Evermore" left off, "Astral Traveler" is a space trip packed into an almost 6-minute deluge. Aside from that, the chug-a-lug that folks pack theaters across the globe to hear is steadily intact with an ultra-tight rhythm section. It's beautiful to see and hear a band laying it on thick in what may be one of their best records to date, especially when it's a band that you can count as a star along the roadmap of your own life's travails. I'm quite certain I won't be alone in these feelings.