Album Review
Lilly Hiatt Liberates Herself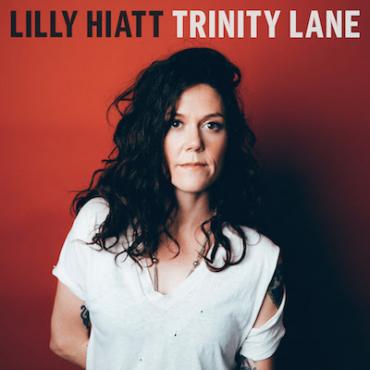 There's something terrifyingly liberating about living on your own. It can uncover feelings of deep isolation and depression, like a forceful introspection period you didn't sign up for. But it can also be magnificent and empowering, and exactly what you need. Lilly Hiatt found herself in such a situation when she emerged from a breakup, moved to East Nashville, and reclaimed her identity without a man attached. She spent needed time with herself, taking hard looks in the mirror and recharging, and it resulted in her latest record, Trinity Lane.
Hiatt's voice is unmistakably unique and special. It's imperfect, but stunning, alternately sounding gritty and pretty with seemingly endless dimension. It's a little messy, but it's just right that way, especially when she's singing about the sometimes ugly, unflattering side of finding yourself. That rawness comes across all over Trinity Lane (even on the album cover, where she looks gorgeously disheveled), but on "Everything I Had", it really shines. Backed by gospel-style harmonies from the powerhouse Cary Ann Hearst (Shovels and Rope), it's a cry for independence from a soul-sucking relationship.
Hiatt plays with her sound even more than she has in the past, creating a kind of country-grunge aesthetic with plenty of twang and even more loud guitars. Trinity Lane is a sonic blast of energy, particularly on songs like rocker "Records" and the shimmering, poppy "Sucker."
"The Night David Bowie Died" is a stark look at what it means to feel alone, afloat and untethered. Though it's centered around a major event (the passing of an icon), at its core it is about looking back on mistakes in a relationship and being filled with regret. "I wanted to move to California/Have a baby with ya/I know you weren't up for that," she sings, letting us into a deeply personal struggle so we can feel her pain.
When Hiatt performed the title track at a live show in New York City some time last year, it was a quiet, acoustic version that was heartbreakingly beautiful and relatable. It's an ode to her own place, complete with shady neighbors, trying not to drink alone (or at all), and keeping yourself company even when you don't like who you are all that much. But on the record, Hiatt energizes it, adding raucous guitars and a sped-up melody, making it come alive and transform into something positively electric. It's a dance-alone-in-your-underwear track for those nights when you just need a little celebratory me-time, and it's addicting.