Album Review
Lindi Ortega's 'Liberty' Is One of The Best Concept Records of The Year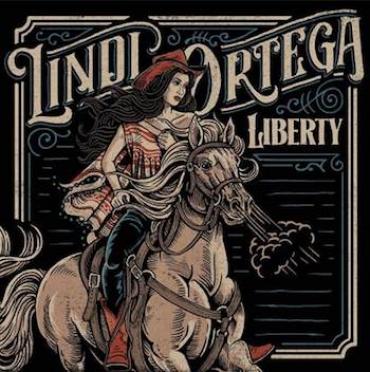 With her trademark red boots a'stompin', Canadian country singer Lindi Ortega is back with her seventh full-length album. Liberty may be Ortega's first concept album, but it's also one of the best concept records of the year, so far.
Ortega has never been one to pigeonhole herself intentionally. Personally, she comes from Irish and Mexican parents, but holds Canadian citizenship and used to live in Nashville. Professionally, she has toured in support of California punks Social Distortion. And on Liberty, she takes influence from occasional co-writer John Paul White (formerly of the Civil Wars), composer Ennio Morricone (recognized especially for scoring all of director/producer Sergio Leone's and director/screenwriter Giuseppe Tornatore's spaghetti Western films), and Quentin Tarantino movies.
Liberty itself is divided into three chapters. Instrumental refrains "Through The Dust Parts I-III" separate the other 12 lyrics-based songs. Of the lyrical vignettes, however, Ortega keeps with the tropes of Western films, crafting a runaway protagonist who endures grief and loneliness, and seeks escapism and adventure, and ultimately finds personal growth and geographic freedom. Stylistically, however, she often takes the side of the enemies in American Westerns — the indigenous people or those across the borders — including Spanish-language songs (the first she's ever recorded) and nylon-string guitar picking to add depth to her already complex narrative.
To create this soundscape, Ortega enlists some of the best traditional country musicians still performing as well as up-and-comers in the scene. Charlie McCoy, a member of the Country Music Hall of Fame, wails on his harmonicas on songs like the waltzing "Lovers in Love." And members of the Nashville band Steelism craft crying solos and lingering moments of longing through their pedal steels, slide guitars, and electric guitars, like on tough "You Ain't Foolin' Me" and melancholic "Forever Blue."
Like any good concept record, Liberty encompasses tracks that can stand alone or within its comprehensive narrative. The defiant "The Comeback Kid" and unifying title track serve as prime examples and strong singles, but Ortega's most impressive feat is crafting the underlying story of Liberty to reinforce the power a complete album can hold.