Album Review
Liz Cooper & the Stampede's Stellar Return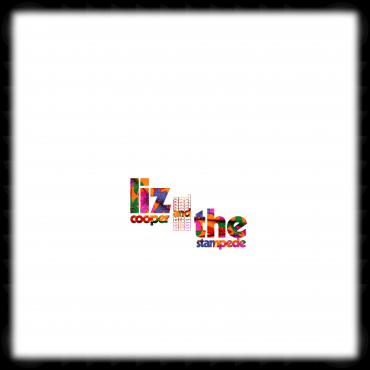 Monsters, the 2014 EP from Liz Cooper & the Stampede, was a six-song calling card, introducing Liz Cooper as a gifted songwriter, singer, and guitarist. Grant Prettyman on bass and Ky Baker on drums asserted themselves as a rhythmic force, integral to a sound that draws from various strands of the Americana tradition as well as punk and "jam rock." The band's latest and first full-length release, Window Flowers, highlights Cooper's development as a songwriter, vocalist, and instrumentalist, and provides the three-piece an opportunity to display its evolving chemistry.
With "The Night," the band taps into a shuffling 1950s vibe, albeit less overtly and more atmospherically than Shannon & the Clams. "Outer Space" takes the project in a more raucous direction, Cooper singing, "I'm so bored I could die / the same old things keep me high." The instrumental segues between verses and choruses are unusually inventive. While Cooper's primary sources are classic-rock templates, she and her band forge a sound that is more eclectic than that created by, for example, Hurray for the Riff Raff or Alabama Shakes. One can hear the influence of, or at least Cooper and company's interest in, more peripheral sources, such as the essentially punk Thee Oh Sees, who, particularly in recent work, draw progressively from and radically reconfigure the Americana lineage (cf. 2016's A Weird Exits and An Odd Entrances). In addition, Cooper's guitar soloing (on "Outer Space" and elsewhere) is occasionally reminiscent of TOS's John Dwyer or Marissa Paternoster of Screaming Females, one of the more talented guitarists of her generation.
"Mountain Man" is a melodic gem, Cooper singing, "When I am old, old and gray / Two steps closer to my grave / Whispering pines and bitter nights / you'll be there to hold on to me tight." Cooper's acoustic fingerpicking interweaves effectively with Steve Dawson's pedal steel. The song highlights the band's ability to craft intricate and nuanced progressions while remaining accessible. Prettyman's bass playing on the outro displays jazz proclivities and is especially engaging. "Kaleidoscope Eyes" is a reaffirmation of Cooper's aptitude as a singer. As is the case with many rock vocalists, her technical range is limited; however, like fellow newcomer Phoebe Bridgers, her emotional spectrum is wide, her use of harmonies and supporting vocal tracks resulting in rich and evocative textures. Cooper's guitar solo, replete with whammy-bar dynamics and noticeably low in the mix, is an exemplification of the contemporary guitarist's mandate to balance flamboyance with humility, claiming the spotlight while still "serving the song"; i.e., the days of the "guitar god" are over.
"Dalai Lama" is the album's centerpiece. Prettyman and Baker again display their rhythmic simpatico. Cooper's melody is irresistible. "The Dalai Lama says I'm perfect, but my daddy says I'm not," she sings, addressing the dichotomy between western dysfunction and eastern idealism; or, more precisely, the New Age-ification of eastern principles. The soundscapes on this track modulate from layered to sparse, from loud to soft. Extended jams, including in the middle and at the end of the song, demonstrate the band's ability to sustain and advance musical themes. Cooper's guitar is both rhythmic and melodic, at times reminiscent of Dickie Betts, Derek Trucks, Susan Tedeschi, etc., the sprawling structure reminding me of segments from Cotton Jones's Paranoid Cocoon.
"Motions" further highlights Cooper's songwriting ability and penchant for dramatic lines: "The flowers in the window drenched in golden light / beautiful and fragile like my eggshell mind" (note the tip of the hat to Jim Morrison). "Lights" negotiates the limbo between reality and fantasy: "we can see the curving of the earth / it's twirling, twisting, swerving, curling, twirling, swirling / All I see are lights / Is this a dream?" Cooper's rapid-fire lyrics and sultry vocal delivery blend with seductive atmospherics to create a transportive effect. Cooper's guitar part à la Gary Clark Jr. is one of the album's instrumental highlights. "Hey Man" opens with a catchy riff that segues into a protracted melodic hook. Ambient elements, including Thomas Wainwright's keyboards, nudge the track into Arthur-Lee-and-Love/Forever-Changes territory. The album ends with "Walls of White," an acoustic-based and spacious paean to wisdom and forgiveness, a wistful but forward-looking closure.
A three-piece maneuvers distinct limitations and options, and Cooper, Prettyman, and Baker use the format well. The band dexterously navigates a recording studio – some credit should probably be given to engineer and co-producer TJ Elias – overdubs and guest performances augmenting but never eclipsing the trio's fundamental modus operandi. Window Flowers is a stellar iteration from the Nashville-based band, one of the more potent releases of the year.