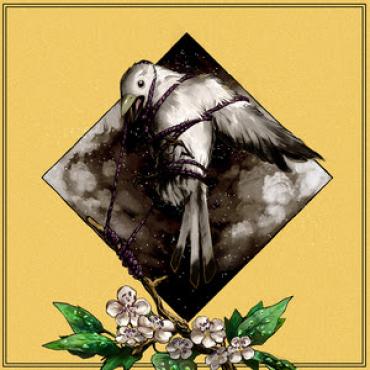 The road to redemption is filled with uncertainty, doubt, self-deception, pain, and anguish, and even when you find salvation, there's no guarantee that joy and love will erase completely the pain and doubt. On her new album, Save Me, Liz Vice walks the stony road to redemption, delivering tunes that celebrate the victory over the illusions that hold us down while acknowledging the heavy weight of self-doubt and missed opportunities for loving others that we bear. Save Me combines the exuberance of traditional gospel music with the funkiness of soul and the otherworldliness of jazz.
The album opens with a minor chord variation on "Will the Circle Be Unbroken" on "Drift Away," but Vice's haunting voice, the layer upon layer of sound as strings weave into the background, and the spiraling vocals of the backing chorus turn this into an affirmation of community. The funky jazz guitars, Memphis soul horns, and Stax-like B3 of "Baby Hold On" create a vibrant soundscape for Vice's exuberant and powerful vocals. The backing chorus ascends to glorious heights, mirroring the singer's promise that "I'll always be at your side," even "if you lose your way/even if you can't stand no more."  
"Fancy Feet," which Vice wrote with Micah Bournes and Jeremy McDonald, opens with sprightly keys, moving quickly into a jazzy riff on gospel soul. The song celebrates the hope and love of living plainly without expectations or affectations: "I clean up really nice when I need to/I'm no princess crystal slippers ain't my thang/Oh I feel fancy when my feet are runnin' wild and free." With its effervescence, "Fancy Feet" moves listeners sitting in pews and singing or dancing across a bar's floor on a Saturday night.
Jackie Miclau's spare piano chords fill the sonic space of the first two measures of the title track before Vice adds her quiet vocals, but the song moves from a lament where she petitions, "Save me from myself," to resilient determination as she and the backing chorus almost shout: "Onward keep on soldier, keep moving." The first verse of the song captures the struggle of living in a world of illusory truths and the exhaustion of trying to be yourself in the face of the lives that others want you to live: "In this temporary world I tired out my tongue/Empty conversation with the enemies' lies/Which way to go but onward soldier with no relief in sight/So like a storm moving forward like an eagle in flight/Save me from myself."
Save Me shouts a plea, cries a lament, revels in love, and celebrates life. Vice's songs question comfortable truths but just as readily they comfort with hope; her vocals, woven around the warmth of her backing chorus, elevate listeners in every song, allowing them to see the intransigencies of life through a different vision.