Album Review
Lizanne Knott takes me to Paris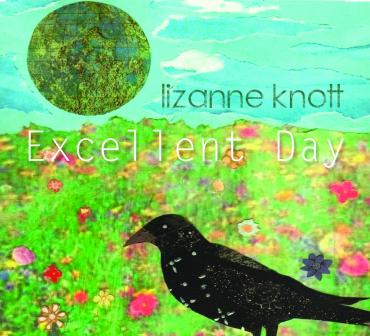 Lizanne Knott is a folk singer. I know because I saw her at the Philadelphia Folk Festival. Ok, so that isn't a defining activity for anyone who plays there….but close. Actually categorizing music or musicians is not only not my strong suit but also not something I agree with too much.The point I'm making is that this album from the first listen to the last, and believe me the last is way far off, makes me feel like I am sitting in a smoke filled cafe in Paris listening to a wonderful singer sitting on a stool pouring her heart out. OK, so kill the smoke, except for Lizanne's voice of course. I have heard it described as smoky and it is. Smoky, infectious, sexy and just plain enjoyable. Believe me any album that takes me back to Paris is a winner in my book but Excellent Day is much more than a memory invoking treat. It is one of those easy to listen to, warm, thought provoking efforts that you can listen to over and over.
It seems that a long time friend guitarist, Jef Lee Johnson, encouraged Lizanne to dig deeper and the result is the blues and jazz flavored Excellent Day. Thank you Jef Lee Johnson. Your influence has resulted in an album I enjoy and I am sure you would as well. Lizanne covered one of his songs for the title track "Excellent Day" which has a syncopated drum beat bed and a soothing guitar as the foundation for a strong suggestion not to mess with her excellent day. I wouldn't dare. Knott also covers a Janis Ian song, ok so I guess she is a folk singer after all. "Sometimes" is absolutely a folk song, and a good one. Another cover is "It Ain't Necessarily So" the George and Ira Gershwin classic.
The covers are great but I totally love the way the album starts "Come For The Kill" is a hard driving intro to the album that tells you right off that Lizanne Knott is about to open up her heart and pour it out for your enjoyment. I could easily comment on each and every song but I won't. I have to leave something for you to discover and experience for yourself. And, I hope you do. I am pretty damn sure you will enjoy it. See you all in Paris.
Mark J. Smith