Album Review
Lonesome River Band's "Bridging the Tradition" Blends Traditional, Progressive Bluegrass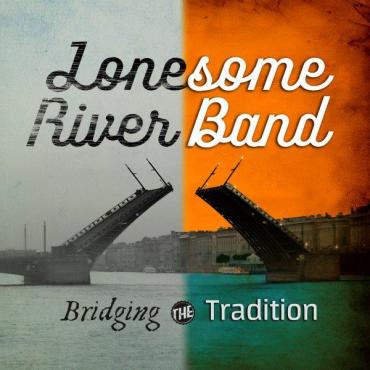 It's hard to believe that this year marks 25 years since the release of the Lonesome River Band's groundbreaking release, "Carrying the Tradition,"  in 1991. 

Keeping true the the title of their debut, the Lonesome River Band has carried the traditional torch proudly while making significant contributions to the bluegrass genre with their original songs.

Banjo player Sammy Shelor says their latest release, which was available March 18, is different from anything they have done in the past. "The songs are ones that we are really personally interested in doing," he said.  "What we came up with has once again helped to recreate our sound.  All the while, we are being true to ourselves as musicans."

The strategy resulted in a great record.  As you listen, you can tell that the band really is personally invested in these songs and they are having fun playing bluegrass music. 

While the album does sound different from past projects, it is a good kind of different.  This is a project that will not disappoint the fans of traditional bluegrass, while giving fans of the more progressive bluegrass sound something they will enjoy as well. 

I sometimes like to pay special attention to the first and last track when I am reviewing an album because these two songs are the frame that holds the project together.  The first song is important because is opens the project and helps set the tone. The last song on an album is equally important because it should tie all the songs on the album together in some way while leaving fans hungry for more. 

On "Bridging The Tradition,"  the first track is "Anything To Make Her Mine," a traditional-sounding bluegrass song that tackles probably the most timeless of any possible song topic - love.  It was also a great choice because it showcases the brilliant harmonies of the band.

The CD's final track, "Real People," is still a great bluegrass song, but it sounds much more progressive.  I really like the song because it touches on the everyday struggles that we face like not having enough money to do all the things we need to do.  It is very relatable and I think it will leave listeners wanting more.

In between those two songs are ten more wonderful tracks that add to the full package of this album. 

After more than a quarter of a century in the music business, it seems appropriate that they have a song on this album called "Showing My Age," a song about getting older.  It's refreshing to me that this band has chosen to embrace the fact they are getting older instead of pretending they are a band of 20-year-olds.  I look for songs that matter and songs that are full of emotion and honesty.  I think this is an important song because it touches on one important fact: getting older is great because it beats the alternative. 

Another great song is "Waiting on my Heart to Break," a song that centers on a man fearful that he's going to end up with his heart broken. It's a situation and an emotion with which almost anyone can relate. 

Another stand out track is "Rose In Paradise," which a track that will make fans of story songs very happy.