Album Review
Long Dead, Jerry Garcia's More Alive Than His Former Band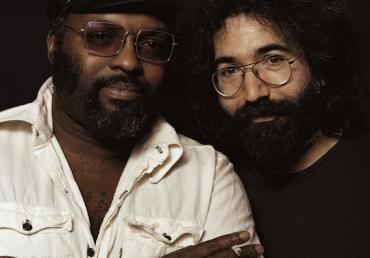 Jerry Garcia has been buried in the literal sense since 1995, but lately his former bandmates have been topping his grave with a pile of manure. While one could make a strong case that The Grateful Dead should have stopped playing together the moment Jerry drew his last breath, their recent decision to hire masturbation enthusiast John Mayer and his white supremacist penis is musically and morally reprehensible. Sure, Mayer's a fine guitarist (not that you'd know it from his solo output), but his insertion as the Dead's de facto frontman is like the French Laundry hiring Guy Fieri as head chef.
But if you've soured on what the Dead have become, head back to a time in place when Jerry was very much alive, gigging at a small San Anselmo (Calif.) club in 1973 with a four-piece he'd just formed alongside Merl Saunders. They were an R&B cover band, mainly, consisting of Garcia on guitar, Saunders on keys, John Kahn on bass, and Bill Vitt on drums, along with the occasional talented interloper. Whereas the Dead's sound was more about the musicians simultaneously heading into the wilderness only to spontaneously regroup at an aural campsite, the members of Garcia and Saunders' band took turns taking hikes. The journey, while more linear, was no less intoxicating.
Jerry was permitted to explore more than his comrades, a notion reinforced by the recently released Garcia Live: Volume Six. The triple-disc includes hallmarks of the quartet's like "Second That Emotion" and "How Sweet It Is to Be Loved by You," but it's the opener, "After Midnight," that really cinches the collection. At a leisurely pace, Garcia sings the first few lines before constructing an epic, expertly calibrated guitar solo that turns up the temperature just a bit every 30 seconds or so. 
What was it your boss wanted you to do this afternoon? Where were you planning to have lunch? Which kid has a Little League game tonight? What day is it, even? The music doesn't merely distract you; it teleports you to another sphere of reality. You're lost out there with Jerry, uninterested in heading home. You forget about life for awhile, which isn't too far removed from being gratefully dead.