Album Review
The Lowest Pair's Kendl Winter Returns with First Solo LP in Five Years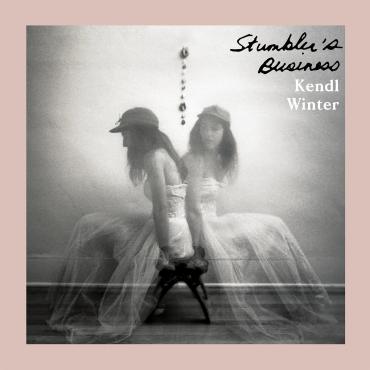 Kendl Winter has one of the most distinctive voices in roots music today. It's a gift of a tool that carries head voice melodies like wind rushing through dry leaves — one that cracks and erodes in moments both planned and unexpected. These days, the singer, songwriter, guitarist, and banjoist is most recognized as one half of the duo The Lowest Pair. Previously, though, she was a part of the stringband Blackberry Bushes and a prolific solo artist, releasing four albums on Olympia, Washington's experimental/DIY indie label K Records.
Stumbler's Business, however, is Winter's first solo album in five years and first for Team Love Records, the label that has issued each of The Lowest Pair's five LPs. It's a record written in stolen moments of solitude and one that encapsulates those same moments of stumbling along the paths of love, independence, and loneliness in life.
Some instances manifest in solo numbers that feature Winter with just a banjo or guitar. Others result in much richer songs with more layers. In particular, songs like "The Artesian Well," with its call and response with The Pine Hearts' Joey Capoccia, and "Beauty We Beg," which builds from an almost spoken word intro to a cappella to a multi-faceted work with mandolin, guitar, bass, banjo, and more harmonies from Capoccia, showcase how Winter has fine-tuned her ability to build a song with only the finest parts.
Interestingly, it's often hard to tell why certain songs became solo songs instead of band songs. Opening track "The River Will," for example, actually appears on The Lowest Pair's 2016's Fern Girl & Ice Man. Instead of the dueling banjo band version, however, the Stumbler's Business iteration is a spooky solo one that features a key change and an electric guitar with ringing reverb that mimics that high banjo drone. Others like "When She Did" and "Alone and I," which feature the sparseness of Lowest Pair songs, could easily fit that mold. Regardless, Winter's return to solo work encompasses a contemplative collection that continues to showcase her inimitable voice and dulcet banjo playing.