Album Review
Luke Plumb--- I Think I Died and Went To Heaven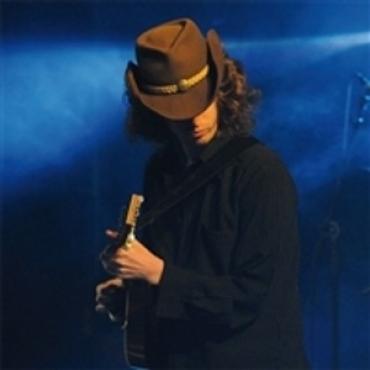 I'm freaking out! Remember when I wrote that glowing review of Kate Burke and Ruth Hazleton's Declaration album? (If you missed it, read it here) Well, the guy who produced that record, Luke Plumb, is in the process of releasing a new album (Turn and ReTurn) with a new band which is currently knocking my socks off! They call themselves Luke Plumb & The Circuit and I can't get enough of them. As I listen, Variety-style headlines are exploding in my head. Boffo! Magnificent! Monstrous! I tell you, they are that good, enough so that I can't sleep until I get this written.
I hear Tull and Space Opera and a handful of bands that I have loved over the years and am surprised to hear bits of them in this form, to wit (from the press release): "He (Plumb) describes the music as traditional form melodies arranged in the context of groove-based songs with a rhythm section grounded in the drive of Cretan music and the fluidity of Terry Riley organ improvisations. Comprised of a twin frontline from Plumb's searing mandolin and Eamon McNelis' sinuous trumpet, driving twin acoustic guitars from Kate Burke and Jem Dunlop and locked together by Shannon Birchall's double bass and Rory McDougal's drums, this is a band made for live performances," What does it mean? Hell if I know, though I did get the part about live performances. I would love to hear the music live. Absolutely.
But it's a long walk to Australia, Plumb's homebase, and right now I am just glad to have the music. Let's talk about that for a moment. Did you catch the part about the band being built around mandolin and trumpet? Well, it is. I was a bit taken aback, myself, but damn if they don't pull it off, and beautifully. The rest of the band is there, of course, but The Circuit lives on the edge. At times sounding like a warped version of Herb Alpert's Tijuana Brass backing Jethro Tull with Space Opera tossed in for good measure, they are fearless. What did that guy say, we don't need no stinking guns? Well, Plumb and The Circuit don't need no stinking chords, preferring instead to toss the tried and true out the window and blaze their own path. The result is a rock-based version of jazz and folk like I've never quite heard before. Like I said, a mixture of Tull and Space Opera and, swear to God, Herb Alpert on acid.
Every member of the band freaking rocks, too. I had heard Plumb and Burke, of course, but McNelis is totally new to me as are Birchall, McDougal, and Dunlop. Not anymore. They have jumped into my Hall of Fame as has the album.
Release date is February 23rd, but is at the moment fluid. There are still a few details to be worked out regarding distribution.
Sorry, but no videos or audio samples yet, but you can search Luke Plumb on YouTube to hear what he has done in the past. Promise, though, that when a video becomes available, I will slip it in here somewhere.
Damn, 2018 is shaping up to be a stellar year for music. Stay tuned...