Album Review
Luke Winslow-King's New Chapter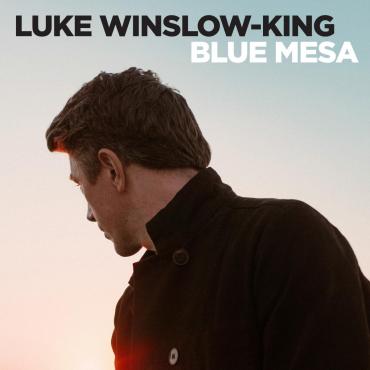 Luke Winslow-King may have left New Orleans behind, but his new record Blue Mesa may be his most NOLA-inflected work yet. Following 2016's dark and brooding I'm Glad Trouble Don't Last Always, Blue Mesa finds Winslow-King in a different place than he was during the creation of Trouble. Fresh out of a brief stint in jail and recovering from a devastating divorce, Trouble was something of a reckoning for the smoky-voiced singer-songwriter. Having to reevaluate everything in his life pushed him back to his home town of Cadillac, Michican, after 15 years in New Orleans. And the recording of Blue Mesa took him even further away – to Tuscany, where he recorded with his longtime guitarist Roberto Luti.
Winslow-King's art, and particularly Blue Mesa, serves as a kind of road map of where he's been in his life – the places that raised him musically and all the incredible art he's been exposed to since his early days as a musician. It has the old fashioned ragtag New Orleans sound on songs like "You've Got Mine" (a collaboration with "Washboard" Lissa Driscoll) and the swaggering party "Leghorn Women." The bluesy influence of his Northern Michigan roots comes through on the wistful "Better for Knowing You." The boisterous "Chicken Dinner" is a hybrid with its repetitive verses and perfectly choreographed horns. It's playful and celebratory and makes you feel better for having listened to it.
There's a lightness on Blue Mesa that's been missing in some of Winslow-King's previous music. It listens like he took a load off and found himself. This may be most evident on the album's stunning title track. It finds Winslow-King in a reflective state, sitting in nature and experiencing its changes and shifts and embracing everything for what it is and what it's given him. "Said goodbye to yesterday," he sings in a deep hush before a breathtakingly beautiful guitar solo elevates us to a new height. Winslow-King has begun a new chapter and with Blue Mesa, we can't wait to dive into it with him.