Album Review
Lyrics Logic and Lullabies captures early '70s flavor of James Taylor and Jackson Browne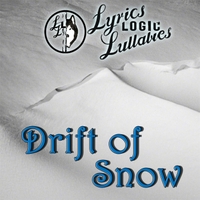 Drift of Snow may best to describe the music of singer/songwriter Ed Verner, otherwise known as Lyrics Logic and Lullabies. There's a fragile beauty to his compositions and his singing as well, a soft, poetic croon. It's also the title of his latest album, a collection of Adult Contemporary tunes brushed with folk, country, and jazz influences. This is the kind of West Coast introspection vinyl LPs were made for, that rocketed James Taylor on the AM radio charts.
On the title cut, Verner recalls the wounded ache of Roy Orbison, his voice melancholy and booming as bluesy guitar and wintry piano heighten the emotions. It sounds intimate and warm, a ballad that is perfectly suited for lonely nights. Verner sings from the heart; there is nothing artificial here.
"Give to Me Tonight" is reminiscent of the coffeehouse storytelling of Marc Cohn, and Vener's bittersweet vocals again make it instantly appealing. Vener quickly draws the listener into his world. Perhaps the best track on Drift of Snow is "You," a hauntingly pretty melange of folk and country that recalls Rod Stewart's "Maggie May" in places.
Website:
http://www.lyricslogicandlullabies.com