Album Review
Mac DeMarco's Subtle Act of Growing Up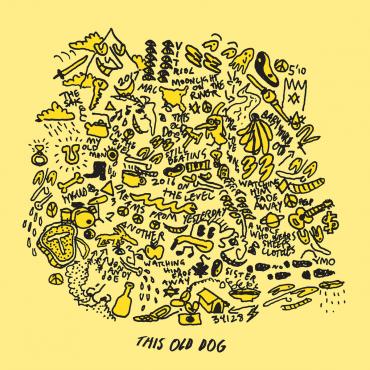 If you wrote off Mac DeMarco after his oddball 2014 release Salad Days, his new record will beckon you to give him another listen. This Old Dog, DeMarco's third record, shows a more serious side of the young singer-songwriter, as he explores a different sound. DeMarco cultivates a Zen state even as he's coming to terms with an absentee father, his fear of intimacy, or his own undeniable mortality. DeMarco hasn't lost his zaniness, but he's reigned it in and created his most focused and consistent record yet.
This Old Dog is a mature album both sonically and lyrically. You can hear hints of Sonny Smith in DeMarco's work, as he plays with that DIY sound effect vibe, but backs it up with solid songwriting and his soft, sincere vocals. DeMarco also creates some of his hookiest tracks on This Old Dog, like the ode to gratefulness "Baby You're Out" and the swooning love song "Still Beating".
                DeMarco seems to be growing up on a deeply personal level, too. "Watching Him Fade Away" and "My Old Man" are full of references to his fraught relationship with his father. "Oh no/Looks like/I'm seeing more of my old man in me," he sings on the latter. On a recent interview on Marc Maron's WTF podcast, DeMarco discussed the in-and-out nature of the situation, as his dad would show up and disappear again, never really sticking around to become close to DeMarco. Both songs are minimalistic beauties about forgiveness and self-realization.
                DeMarco still peppers in his fair share of synth, but it is used thoughtfully on This Old Dog, adding subtle dimension and creating a dreamy, gauzy layer that distorts and shimmers. As he moves through stages of nostalgia, resentment and confusion, DeMarco defines himself as an artist on this album as his walls gradually come down.