Album Review
Mariel Buckley – Motorhome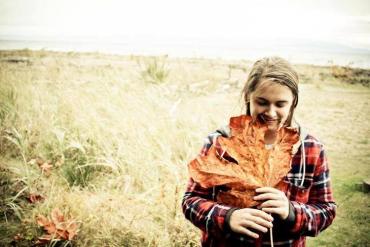 I've spent a lot of time getting to know Loretta Lynn this year. When you spend time thinking about someone non-stop, you see all the things you might have missed before, and that happened with Loretta. Where she was once, to me, one of several classic country singers with great songs and an intriguing life story, she is now full of sparkling life, provoking the country establishment and poking at feminist thought long before most of her contemporaries. She is unafraid and unapologetically herself regardless of the criticism she might face. She's full of feistiness and energy, still getting songs in one take, into her 80s.
And when I think about her, and get all teary-eyed watching her receive Kennedy Centre Honours or winning the first CMA Entertainer of the Year award that went to a woman, I wonder, why hasn't there been another Loretta? Sure, others try: Gretchen Wilson, Miranda Lambert, Neko Case, but nobody's quite getting it.
Well, if you've been thinking the same thing, wait no longer: I think Mariel Buckley is the new Loretta Lynn.
Tall expectations to live up to, Mariel, so I'm sorry for throwing that down in this review. I really think, though, that I might be right here.
Mariel Buckley, a native of Calgary, Alberta, is somehow capturing the spirit of Loretta that isn't available in anyone else's music at the moment. She too is speaking her mind, offering a straight-up, no-nonsense set of songs that go back to earlier country styles. She's joking, ruminating, flirting, thinking, in the way that Loretta did on some of her classic songs. Throw in a little Joan Jett, and you've got a songwriter who's going to grab a lot of listeners (like me) who are disillusioned with country's offerings as of late.
Motorhome is Buckley's first full-length album. Recorded in Alberta under the production of Derek Pulliam (T. Buckley) and using a backing band that is pulled from Calgary's best –Pulliam on bass, brother T. Buckley on guitar, Charlie Hase on steel, Scott Duncan on fiddle – the album is a wander through Mariel's relationships, thoughts on relationships, and observations of life around her. She veers from rockabilly ("Big Big Love") to more delicate folk arrangements ("Alberta Rose"); honky tonk dance tunes ("Ramblin' Woman") to surfy, moody road tunes "(Seven Hundred Miles").
The middle of the album takes an introspective turn through the title track and on to "Working Man," a song that details the misery of the grind felt by most men under the upper-middle-class income line ("I'm gonna die with nothing to show…"). Following those two are "Trouble Is" and "My Brother, My Friend", another eerie tune with atmospheric steel guitar and Buckley singing in a subdued, husky voice that somehow encapsulates all we envision about the old West.
Things pick up after that middle section; the album finishes with a series of songs that bring the fun back. Buckley isn't afraid of spinning herself, or her characters, as fucked-up philanderers jockeying for a good time before they consider their impact. Take for instance, the line in "If I Were You": "Well, you can turn back right now, you can sound the alarm/ I've got the coldest of hearts and I won't see you through/ I'd run away if I were you." Or how about: "Before we're even kissing, I've already made other plans" in "Ramblin' Woman".
Vocally, Buckley adapts an unadorned style that to me evokes Jett in "Androgynous" – a welcome relief from the distracting acrobatics of the Carrie Underwoods of the world. She knows how to direct her band to support her too; they appear for snappy fills while she takes short breaks, but they never distract from the message of the lyrics with long-winded solos.
Mariel has been playing these killer tunes all over Calgary lately, so if you want a chance to catch her live, that's the place to be. She has a full-band show at Wine-Ohs on January 29. If you can't make it there, check her out here. Thank me when she becomes the next Loretta. I said it first.
Here's her website: http://www.marielbuckley.com/