Album Review
Mark Erelli Goes For A Mixtape Mash-Up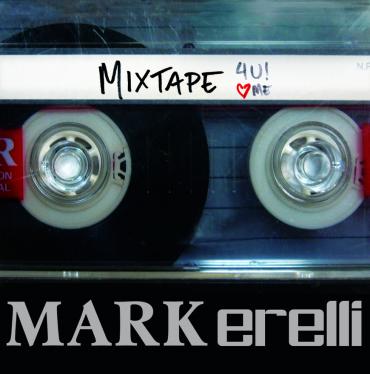 Mark Erelli certainly had no reason to feel obligated to record an album of other people's songs. Consequently, it's easy to surmise that he was either taking time to catch his breath or, more likely, so smitten with the material that the urge to compile a covers collection was simply to difficult to resist. The real reason he came to record Mixtape probably had something to do with both, but whatever the impetus really was, it's a reasonable success regardless.
When you're a skilled songwriter to begin with, it goes without saying that good taste factors into the equation, and here that's especially evident in Erelli's choice of material. Granted, certain songs do tend to wear on the familiarity factor, but even so, Erelli's reads of such standards as "Crying," "Against All Odds," and "Boys of Summer" compare favorably with the originals, if for no other reason than the fact that they strip away the gloss once so essential for radio resiliency and bring them down to their basic melodic makeup. And indeed, when Erelli does venture out of his comfort zone — as demonstrated by bold new takes on "Ophelia" by the Band, the Grateful Dead's "Brokedown Palace," and Richard Thompson's "I Feel So Good" — he manages to find an entirely new spin that redefines the definitive versions.
Give the man credit for daring to defy expectations even when those expectations are so easily within reach.